Do not adjust your set! Here's a morning meal that does indeed allow you to eat bacon, guilt-free.
This recipe, a jazzed-up breakfast omelette that needs just 10 minutes of prep time, is from James Haskell's new book, Cooking For Fitness, and is the perfect way to start your weekend. High on taste but low on carbs, it can be easily integrated into a fat-loss program or as a kick-start to a busy day.
Read: Wake up to the right breakfast
Mr Haskell's pro tip: "For lower fat, use lean bacon rather than streaky."
Serves: 1
Ingredients
2 slices of streaky bacon
4 slices of pickled jalapeno chilli, or 1/2 a fresh green chilli, freshly chopped
3 large eggs
1 knob of butter
50g cooked butter beans
salt and pepper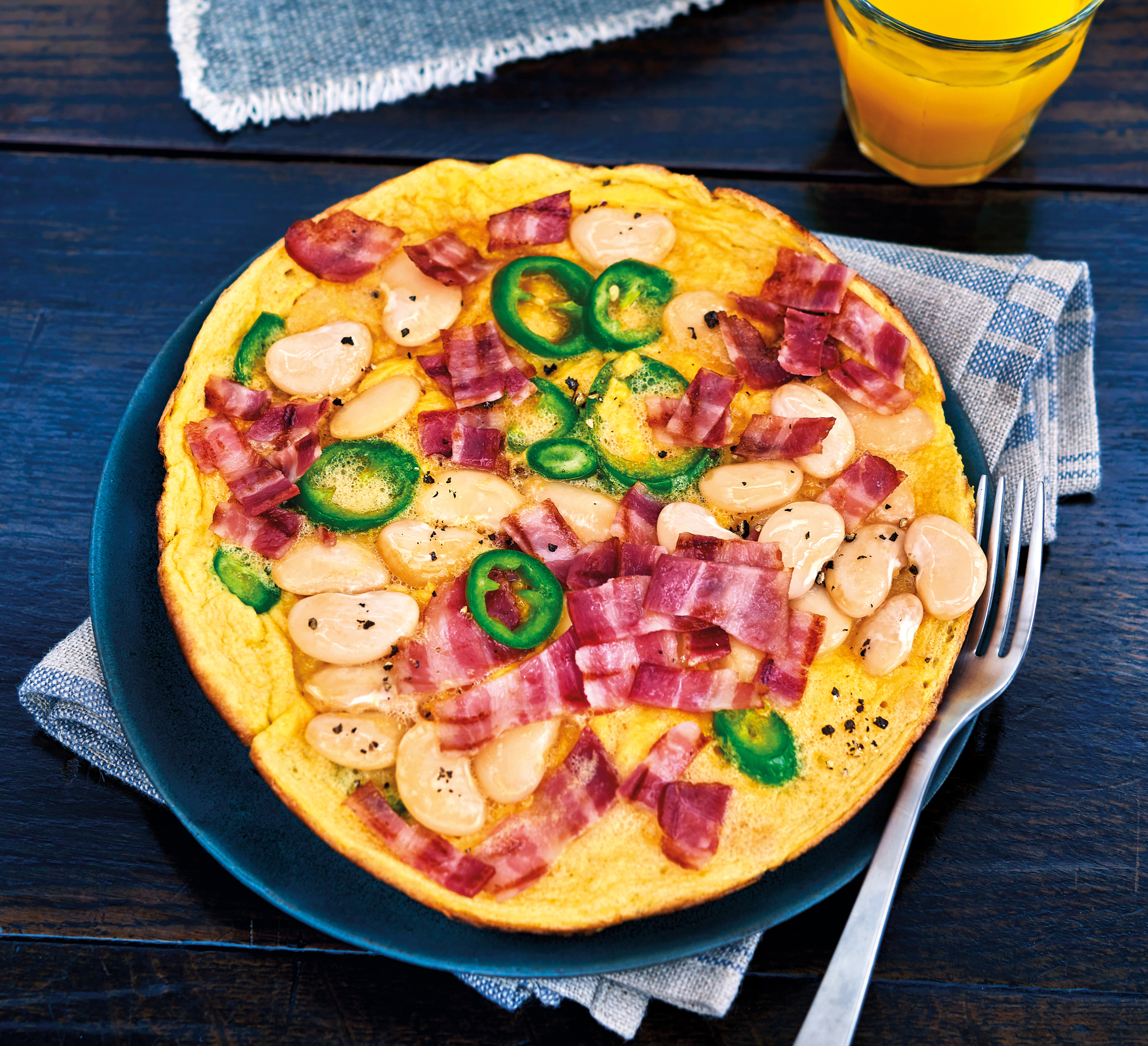 Method
Preheat the grill to high. Place the bacon on a tray and cook under the grill for seven to eight minutes, or until cooked through. Allow it to cool before slicing into strips, half a centimetre thick, and set aside. Stir in the jalapeno chilli.
Read: Pesto Baked Eggs For One
Crack the eggs into a bowl and season with salt and pepper. Whisk the eggs well. Heat a frying pan over medium heat and add the butter. Pour the eggs into the pan and cook the omelette for two minutes or until it has started to set on the bottom. Now sprinkle the bacon and jalapeno over the omelette and top with the butter beans. Pop under the grill for 30 seconds. Turn out onto a plate and serve immediately.

Cooking For Fitness by James Haskell and Omar Meziane is published by Haskell Publishing, available now.

– With PA
If you enjoy our content, don't keep it to yourself. Share our free eNews with your friends and encourage them to sign up.