"I love prawn toast. It's so nostalgic. The smell of slightly prawny deep-fried sliced white bread screams American-Chinese takeaway classic," says food writer Pippa Middlehurst.
Read: Sweet and Sour Pork Skewers
"It demands to be served alongside something bright red and gloopy from a slightly sweaty polystyrene box. But rarely is it ever topped with enough prawns or other good things to satisfy me. So I decided to make the prawn toast of my dreams."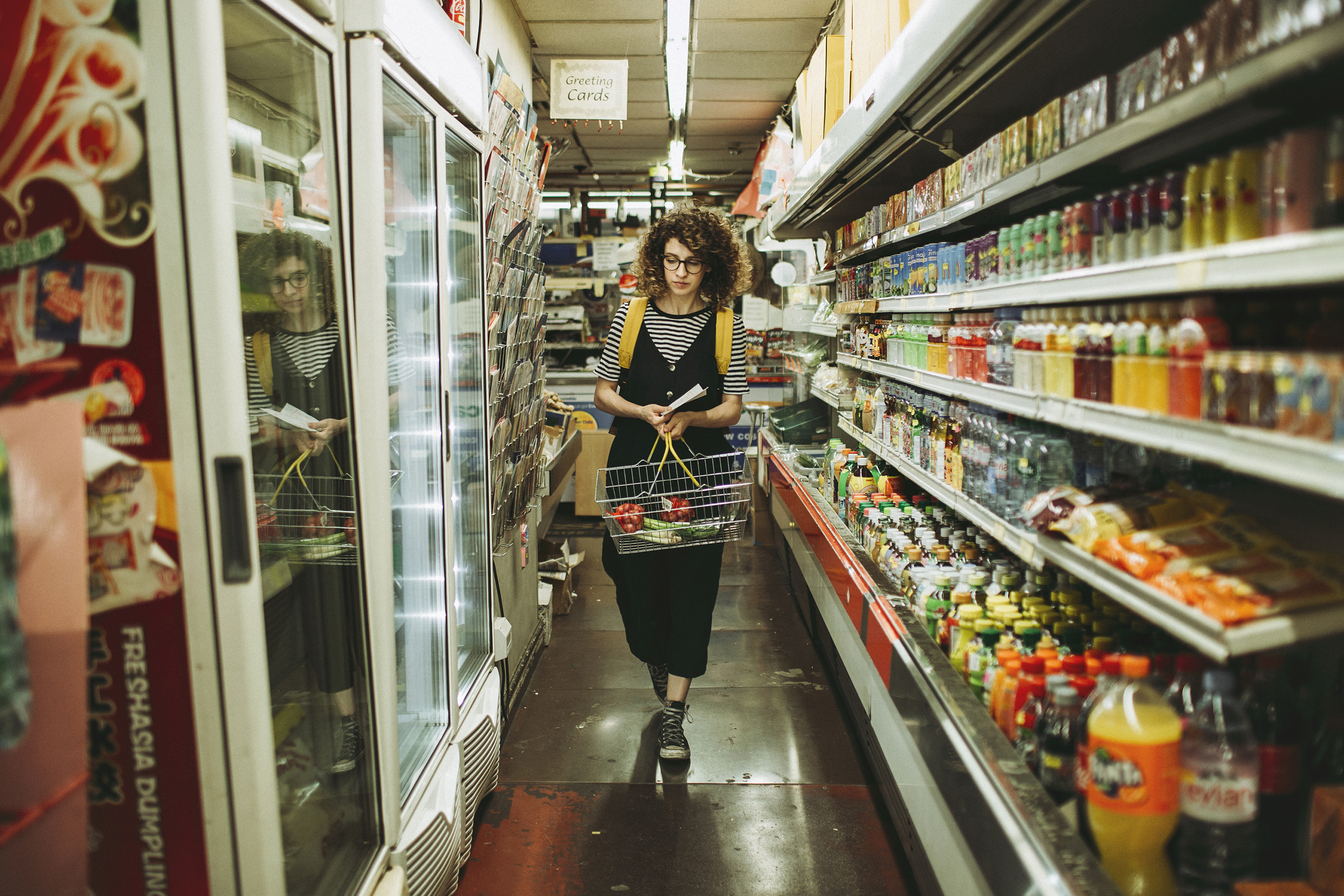 Serves: 4
Ingredients
500g raw peeled king prawns – fresh, or frozen and defrosted
2 tablespoons lard (or vegetable shortening, for pescatarians)
2 spring onions
1 teaspoon ground ginger
1 teaspoon light (soft) brown sugar
1 teaspoon fine sea salt
2 teaspoons cornflour
2 teaspoons sesame oil
5 tablespoons white sesame seeds
5 tablespoons black sesame seeds
4 slices of medium white bread
neutral oil, for frying
To serve:
1 tablespoon Kewpie mayonnaise
2 tablespoons katsuobushi flakes
1 sheet of nori, toasted and ground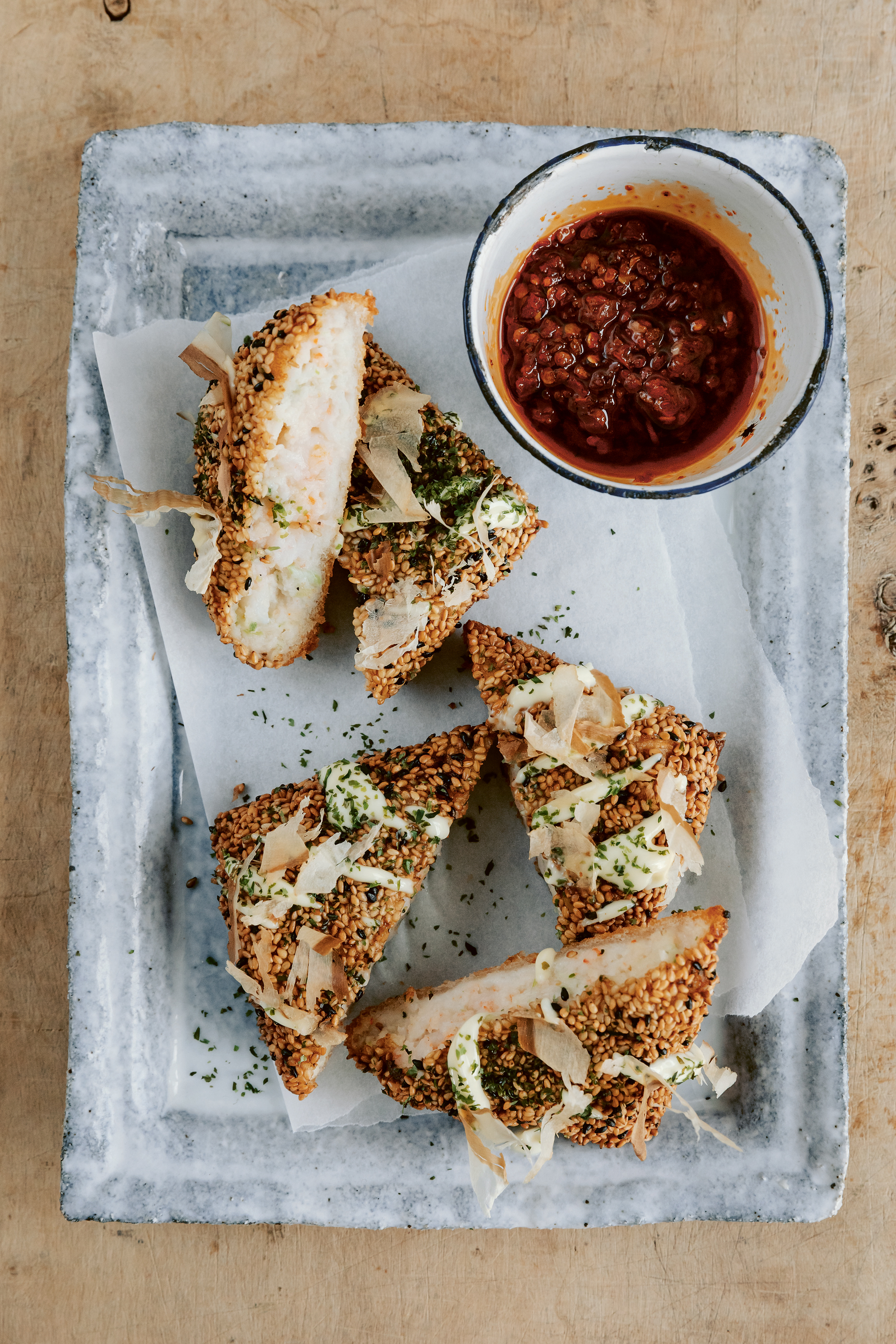 Method
Add half of the prawns to a food processor with the lard (or vegetable shortening), spring onions, ginger, sugar, salt, cornflour and sesame oil. Pulse to a paste.
Read: Sizzling Vietnamese Crepes with Prawns
Chop the remaining prawns into roughly 1cm pieces, then add to the food processor and pulse only twice to combine, to create a bit of texture.
Put the white and black sesame seeds in a shallow dish. Spread a quarter of the prawn mixture onto a slice of bread so that the mixture is around 1cm thick. Gently place the bread, prawn side down, into the sesame seeds, so that the seeds coat the prawn mixture all over. Lay the bread, uncovered side down, on a tray lined with baking paper, then repeat with the remaining filling and slices of bread.
When you're ready to cook the toasts, pour enough neutral oil into a large frying pan to fill it to a depth of about 2cm. To test that the oil is hot enough, add a small piece of bread to the pan; once it begins to sizzle, the oil will have reached the correct temperature. Fry the prawn toasts in batches for three to four minutes on each side, then drain on paper towels.
Read: Coconut Prawns
Cut the prawn toasts diagonally into quarters and serve topped with Kewpie mayonnaise, katsuobushi flakes and nori flakes.
Dumplings And Noodles by Pippa Middlehurst published by Quadrille.
How good is prawn toast? What's your favourite thing to have on toast? Why not share it in the comments section below?
– With PA
If you enjoy our content, don't keep it to yourself. Share our free eNews with your friends and encourage them to sign up.