After we've enjoyed our Easter egg hunts and lunch out with the whole family, settling down with a punnet of popcorn and watching a film together sounds like bliss.
Check your preferred streaming platform for one of these family favourites, then draw the curtains and ready the snacks.
The Adventures of Tintin (107 mins) Animation/Action/Adventure. With Jamie Bell, Andy Serkis, Daniel Craig, Simon Pegg, Nick Frost, Mackenzie Davis. Director: Steven Spielberg.
Belgian writer Herge's plucky reporter with the distinctive ginger quiff screeches into the 21st century courtesy of state-of-the-art motion capture, which translates actor Jamie Bell's movements into the performance of an incredibly detailed digital character.
The Adventures Of Tintin is a breathlessly entertaining romp, littered with eye-popping action set pieces that would simply be unthinkable – not to mention astronomically expensive – as live action.
A dizzying motorcycle chase through the winding alleys of a Moroccan marketplace is accomplished in a single take and booze-sodden Captain Haddock (Andy Serkis) takes charge of an explosive bi-plane flight.
The script, co-written by Peter Moffat, Edgar Wright and Joe Cornish, also delivers some big laughs for adults and children alike.
:: NO SWEARING :: NO SEX :: VIOLENCE ::
Read: Five ways to stream movies and TV online for free
2. Bridge to Terabithia (95 mins) Adventure/Fantasy/Drama. With Josh Hutcherson, AnnaSophia Robb, Robert Patrick, Kate Butler, Bailey Madison. Director: Gabor Csupo.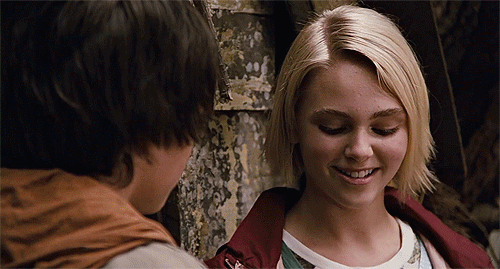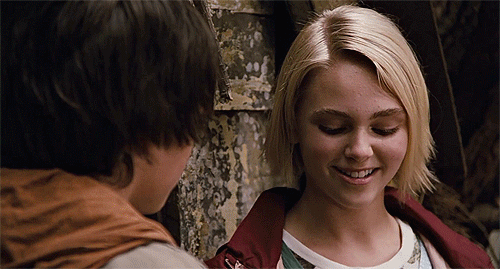 Adapted from Katherine Paterson's award-winning novel, Bridge To Terabithia is an utterly charming coming of age story that conjures a magical world of otherworldly creatures and adventure.
Striking computer generated effects realise a world of good and evil, where trees magically come to life and tiny warriors, the size of insects, join forces to thwart allies of the dark.
For all its visual flourishes, director Gabor Csupo's fantasy is grounded in reality, where children inflict unspeakable pain with their cruel jibes in the playground and financial pressures threaten to tear a family apart.
Josh Hutcherson and AnnaSophia Robb deliver heartbreaking portrayals of 10-year-old misfits, who forge the friendship of a lifetime.
:: NO SWEARING :: NO SEX :: VIOLENCE ::
3. Kubo and the Two Strings (102 mins) Animation/Action/Adventure. Featuring the voices of Art Parkinson, Charlize Theron, Ralph Fiennes, Matthew McConaughey, Rooney Mara. Director: Travis Knight.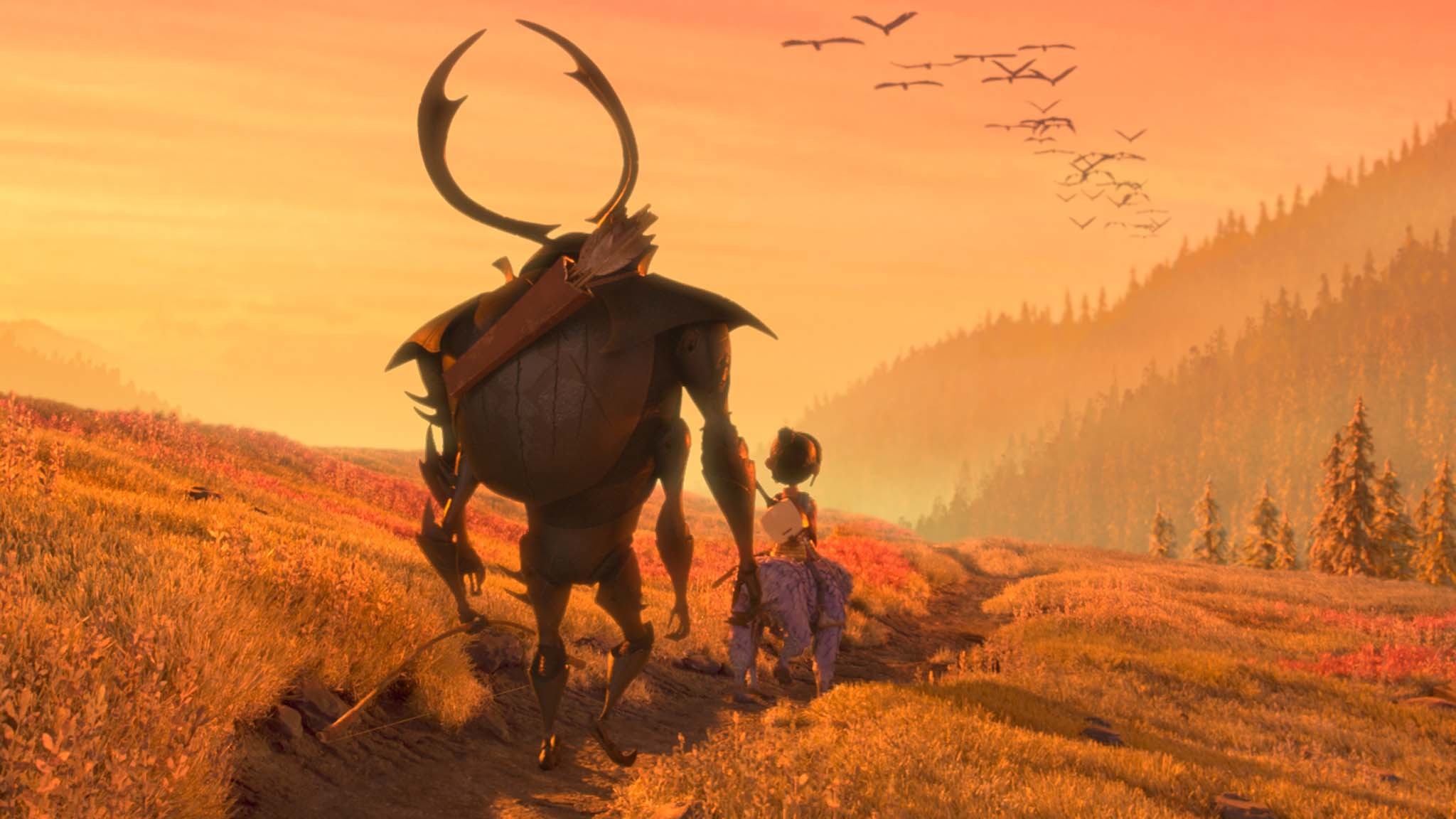 The stop-motion animation wizards at Laika Entertainment, creators of Coraline, ParaNorman and The Boxtrolls, honour the traditions of ancient Japan in a visually sumptuous and meticulously crafted fable, which offsets moments of heartbreak with flashes of dark and twisted humour that might be too scary for very young viewers.
The emotional heart of the story, fashioned by scriptwriters Marc Haimes and Chris Butler, is the touching bond between a resourceful boy (voiced by Art Parkinson) and his virtually catatonic mother (Charlize Theron).
Early scenes of co-dependence tug more than two heartstrings.
Stop-motion precision seamlessly combines with state-of-the-art computer trickery to bring to life a bygone age of feudal loyalty, when men lived and died by the sword.
Impressive set-pieces include a fight with a giant skeleton with fiery eyes and a rain-sodden showdown aboard a ship conjured from swirls of autumnal leaves.
Magic and mystery combine to dazzling effect.
:: NO SWEARING :: NO SEX :: VIOLENCE ::
4. Kung Fu Panda 2 (90 mins) Animation/Action/Comedy/Romance. Featuring the voices of Jack Black, Dustin Hoffman, Gary Oldman, David Cross, Seth Rogen, Jackie Chan, Angelina Jolie, Lucy Liu. Director: Jennifer Yuh Nelson.
Jennifer Yuh Nelson's energetic 2011 martial arts comedy kicks computer-animated butt on Netflix and is one of the streaming service's sparkling gems for families this Easter.
Screenwriters Jonathan Aibel and Glenn Berger flashback to the tortured past of overweight panda Po (voiced by Jack Black) as the inspiration for this tale of identity and retribution.
The story veers into darker territory as evil peacock Lord Shen (Gary Oldman) wages war against The Furious Five – Crane (David Cross), Mantis (Seth Rogen), Monkey (Jackie Chan), Tigress (Angelina Jolie) and Viper (Lucy Liu).
Visuals are gorgeous and colourful, conjuring rolling landscapes of ancient China replete with bamboo forests and ornate palaces.
Black's whirlwind vocal performance provides a generous smattering of belly laughs and he continues to spark potential romance with Jolie's kung fu kitty.
Prepare for the return of awesomeness.
:: NO SWEARING :: NO SEX :: VIOLENCE ::
Read: Why not an Easter platypus or Easter echidna?
5. Labyrinth (101 mins) Adventure/Fantasy/Drama. With David Bowie, Jennifer Connelly, Toby Froud, Shelley Thompson, Christopher Malcolm. Director: Jim Henson.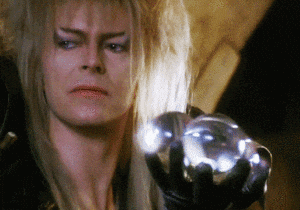 Arriving four years after Jim Henson's epic puppet-driven fantasy The Dark Crystal, dark and twisted fairy tale Labyrinth has garnered a cult following over the past 30 years.
The film's enduring appeal owes a sizeable debt to David Bowie's iconic performance as the tightly-trousered villain, who offers a frustrated teenager her dreams in exchange for her sibling's life.
A fresh-faced Jennifer Connolly plays 16-year-old Sarah Williams, who loses her patience with baby half-brother Toby and wishes the tot could be snatched away by the Goblin King.
As instructed, Jareth (Bowie) kidnaps the boy and Sarah has 13 hours to solve a fiendish maze or innocent little Toby will spend the rest of his days as a goblin.
:: NO SWEARING :: NO SEX :: VIOLENCE ::
6. Paddington 2 (103 mins) Comedy/Adventure/Drama. With Hugh Grant, Brendan Gleeson, Hugh Bonneville, Sally Hawkins, Dame Julie Walters and the voices of Ben Whishaw, Imelda Staunton. Director: Paul King.
The bare necessities of a fulfilling life come to subscribers of Amazon Prime Video when they follow the paw prints of Michael Bond's beloved Peruvian bear.
Director Paul King's unabashedly sweet, wholesome and crowd-pleasing sequel replicates the irresistible charm of the 2014 film, which introduced the duffel-coat clad hero (voiced by Ben Whishaw).
The pantomime villain this time is a scheming theatrical ham, played to the comic hilt by Hugh Grant, who dons a wimple and knight's armour to steal hidden treasure that should have been claimed by an ancestor.
The actor mercilessly pokes fun at himself – note the floppy-haired portrait from glory days in Four Weddings And A Funeral on a mantelpiece.
Colourful production design is almost as vivid as the performances.
Once again, Whishaw's warm, soothing vocal performance tugs our heartstrings, adhering to the words of Aunt Lucy: "If you're kind and polite, everything will come right."
:: NO SWEARING :: NO SEX :: VIOLENCE ::
7. Shaun the Sheep Movie (85 mins) Animation/Action/Comedy. Featuring the voices of Justin Fletcher, John Sparkes, Omid Djalili. Directors: Mark Burton, Richard Starzack.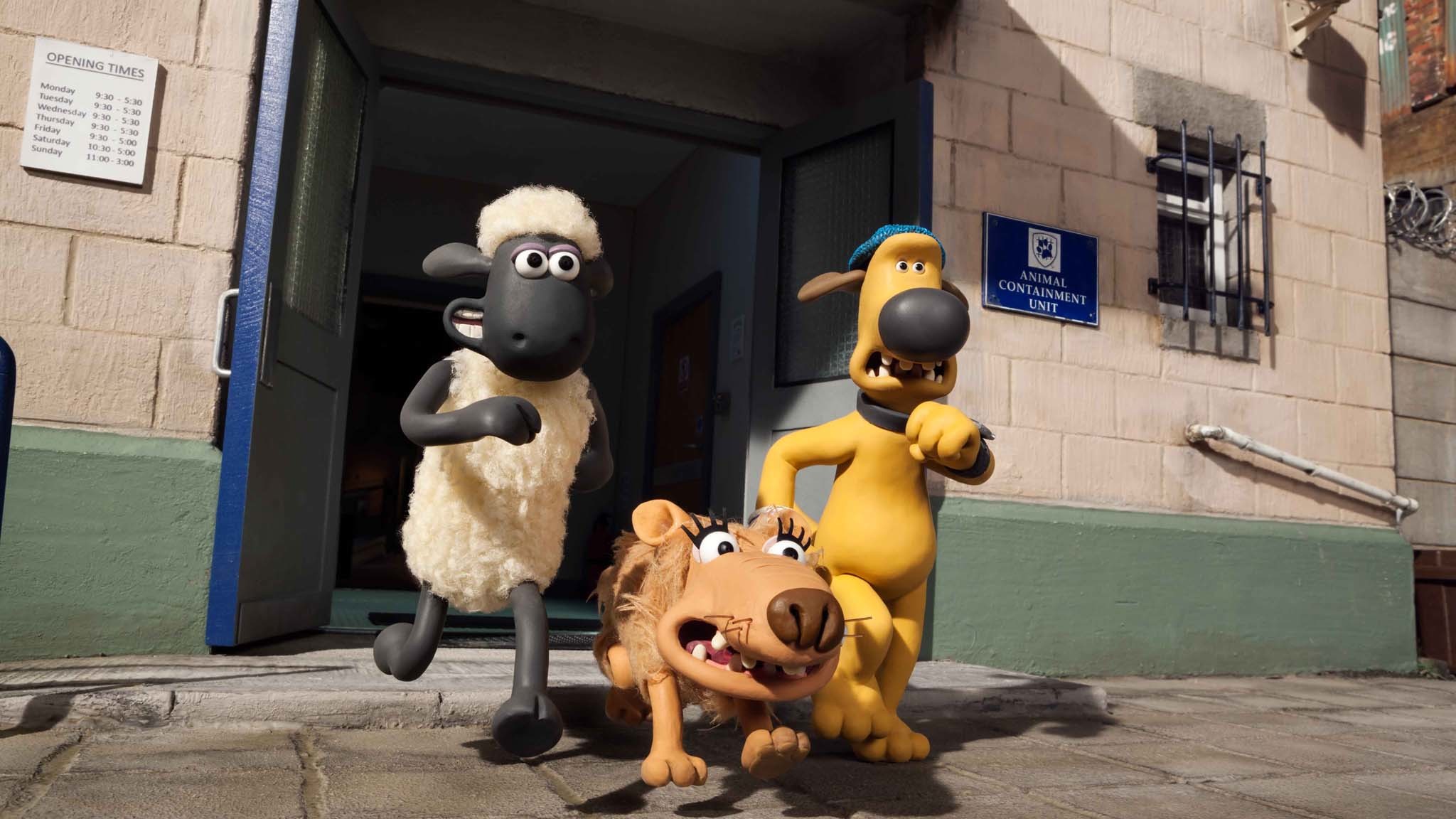 UK-based Aardman Studios works its stop-motion animated magic on the mischievous sheep, who first appeared in Wallace and Gromit's 1995 escapade A Close Shave.
Ewe won't be disappointed as Shaun and his fleecy friends board the 62 bus from Mossy Bottom and run amok in the city.
Shaun The Sheep Movie is a shear delight, melding slapstick and subtler humour to appeal to young viewers and their wranglers.
Directors Mark Burton and Richard Starzack shepherd this boisterous romp through various twists and turns at a breathless pace.
They litter the screen with wry visual gags, including an airborne cow clearing the roof of the Over The Moon public house.
There are some lovely interludes such as Shaun's temporary incarceration in an animal shelter, which houses a psychotic cat from the same litter as Hannibal Lecter.
Stop-motion visuals burst with colour and action sequences are orchestrated with mind-boggling technical precision.
:: NO SWEARING :: NO SEX :: VIOLENCE ::
8. Willy Wonka and the Chocolate Factory (96 mins) Fantasy/Drama. With Gene Wilder, Jack Albertson, Peter Ostrum, Michael Bollner, Denise Nickerson, Julie Dawn Cole. Director: Mel Stuart.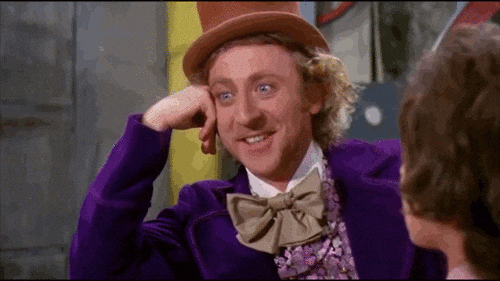 Easter wouldn't be quite as sweet without a warm hug from Mel Stuart's weirdly wonderful 1971 adaptation of Roald Dahl.
Willy Wonka And The Chocolate Factory didn't curry favour with the author but remains a firm favourite with families in need of heartwarming sentiment enriched with songs composed by Leslie Bricusse and Anthony Newley.
Gene Wilder's idiosyncratic performance as the titular confectioner puts Johnny Depp's man-child from Tim Burton's 2005 remake in the shade.
He provides just the right combination of eccentricity, menace and childlike ebullience as Wonka welcomes Charlie Bucket (Peter Ostrum) and fellow Golden Ticket holders Violet Beauregarde (Denise Nickerson), Augustus Gloop (Michael Bollner), Veruca Salt (Julie Dawn Cole) and Mike Teavee (Paris Themmen) to a candy-coloured world of pure imagination.
Almost 50 years after the film's original release, eye-popping scenes in the gargantuan Chocolate Room fuel sweet-toothed dreams of young and old alike.
:: NO SWEARING :: NO SEX :: VIOLENCE ::
Read: Iconic dance scenes from beloved movies
9. Zootopia (108 mins) Animation/Action/Adventure/Comedy/Thriller. Featuring the voices of Ginnifer Goodwin, Jason Bateman, JK Simmons, Jenny Slate, Idris Elba. Directors: Byron Howard, Rich Moore.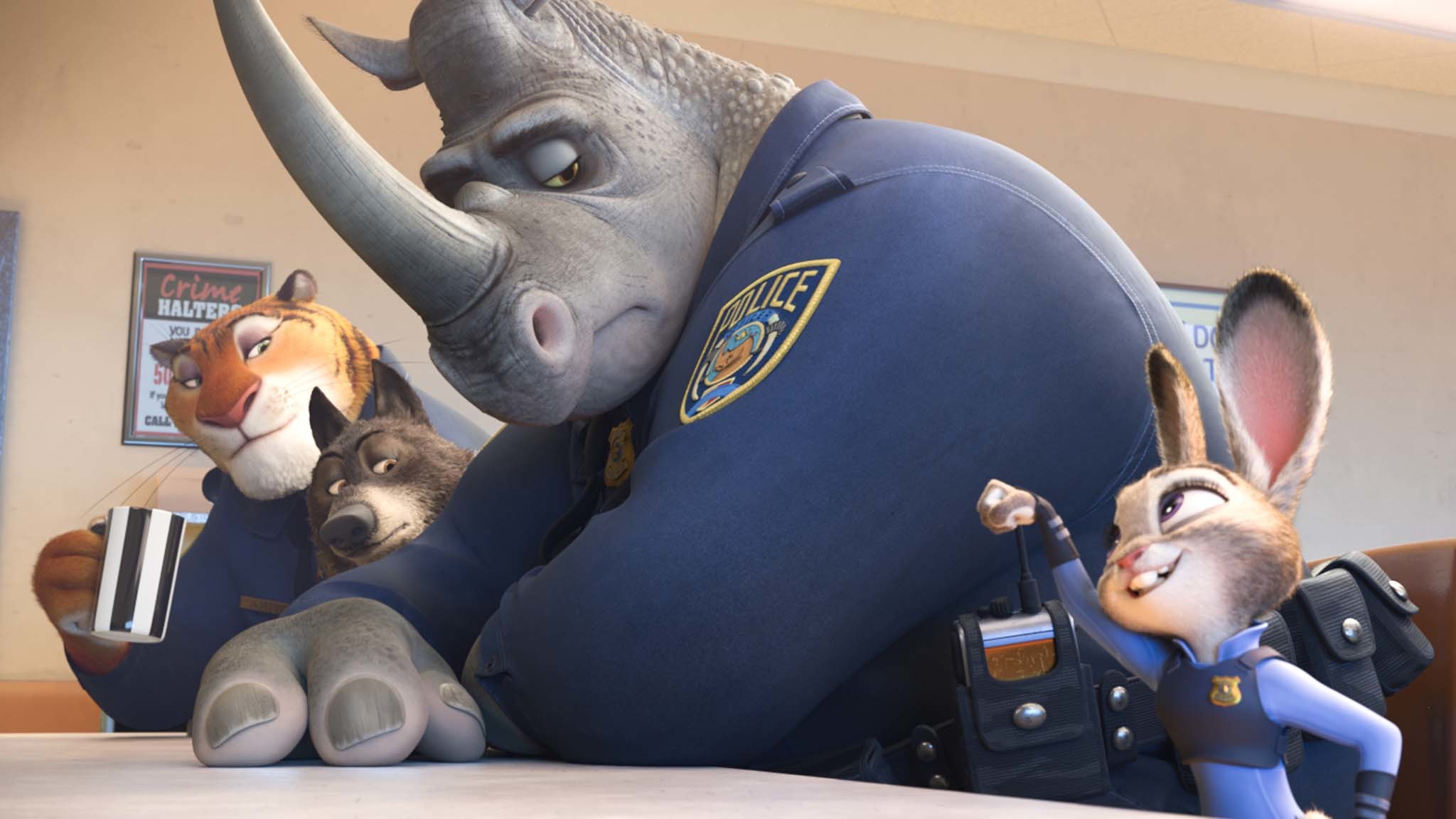 Creatures great and small live in perfect harmony in Byron Howard and Rich Moore's anthropomorphic animated feature, which elegantly combines a noir detective thriller, buddy cop comedy and coming of age story with Disney's trademark visual splendour.
Zootopia is a tour de force of uproarious laughter and tears, accompanied by a gorgeous genre-melding orchestral score from Michael Giacchino.
Vocal performances are flawless, particularly Ginnifer Goodwin as rookie police officer Judy Hopps, who truly believes that anyone can achieve their dreams if they put their paws to it.
Neat visual gags abound including, a small-time weasel criminal selling bootleg DVDs of Disney animations Wreck-It Rhino and Wrangled, and there is a playful sideswipe at Frozen's song of empowerment, Let It Go.
Screenwriters Jared Bush and Phil Johnston engineer plentiful hairpin twists and turns.
They mine comedy from mammalian traits and underscore each bravura set piece with valuable life lessons about prejudice, tolerance and teamwork.
:: NO SWEARING :: NO SEX :: VIOLENCE ::
– With PA
If you enjoy our content, don't keep it to yourself. Share our free eNews with your friends and encourage them to sign up.