Peter Dutton is the new leader of the Liberal Party after a partyroom vote, with former environment minister Sussan Ley elected as deputy.
Mr Dutton had been all but confirmed as the next opposition leader as he was the only person to put up his hand for the job.
He replaces Scott Morrison who resigned from the position after the Coalition's election defeat.
Both Mr Dutton and Ms Ley were elected unopposed for their positions.
Speaking after the vote, Mr Morrison expressed his congratulations to both Mr Dutton and Ms Ley.
"They're incredibly experienced, well-versed, deeply committed Australians to both the Liberal cause and, of course, the cause of the nation," he said.
"I think they'll do an outstanding job and I look forward to giving them all of my full support."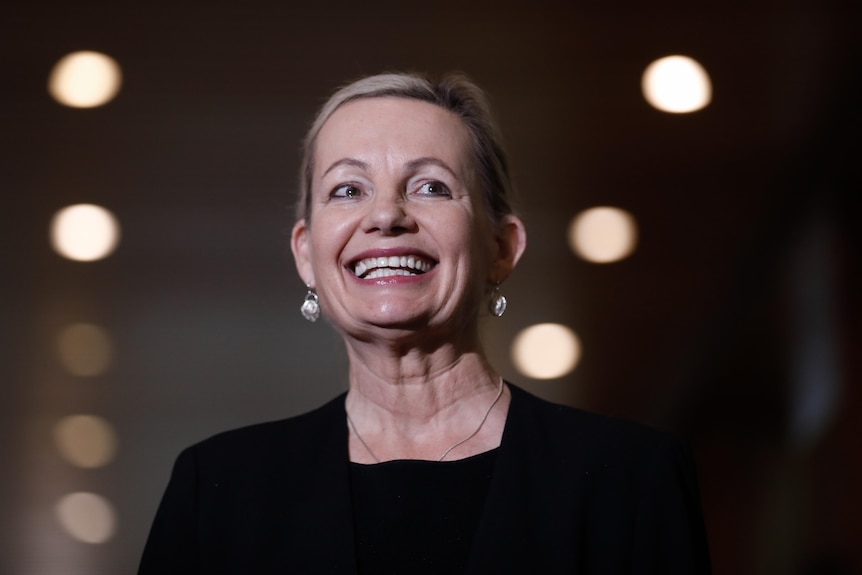 The former prime minister said he used the partyroom meeting to thank his Liberal Party colleagues "for their great loyalty and support".
"And to do that both on my behalf and on behalf of my dear friend Josh Frydenberg," he said.
"We are all very sad he couldn't be with us today and there was a rousing cheer for Josh, as there should be.
"So to him and all the Liberal Party supporters and those out there, thank you very much.
"It's been a great privilege to lead the federal parliamentary Liberal Party and I hand over to Peter and Susan and wish them all the best."
Mr Frydenberg, who lost his blue-ribbon Victorian seat of Kooyong at the election, was also a favourite to lead the party in the event of Mr Morrison's resignation.
Mr Dutton, a hardline conservative within the Liberal Party, has sought to recast his image in the past week ahead of today's vote and becoming opposition leader.
Last week he said he wanted people to see his "complete character", arguing his image up to now was partly shaped by the portfolios he had held, such as home affairs and defence.
The 51-year-old hardhead has been at the centre of his fair share of controversies during his more than 20 years in parliament.
In 2015, he was caught on a 'hot mic' making a joke about "water lapping at the door" of Pacific Island nations because of climate change.
The next year he made inflammatory remarks about refugees' literacy levels.
He was also the only opposition frontbencher in 2008 to boycott then-prime minister Kevin Rudd's apology to the Stolen Generations, and he personally voted no "and encouraged people to do the same" to same-sex marriage in the 2017 postal vote.
Ultimately, Mr Dutton voted in favour of same-sex marriage in parliament after majority support for it was made clear by the postal vote.
David Littleproud elected to lead the Nationals in opposition after post-election leadership vote
David Littleproud will lead the federal Nationals in opposition after a partyroom vote in Canberra.
Senator Perin Davey has been elected as deputy leader of the Nationals.
Mr Littleproud defeated incumbent leader Barnaby Joyce and former minister Darren Chester in a three-way contest to lead the party.
The leadership was determined at the first meeting of Nationals senators and MPs since the Coalition's election loss.
Mr Littleproud said it had been his dream to lead the party since he joined it as a six-year-old boy, 40 years ago.
"I believe passionately in the National Party … we are the conscience of rural and regional Australia right here in this parliament," he said.
"The National Party today starts its journey towards 2025, with a vibrant team, ready to articulate the policies that are important to regional and rural Australia, but also to draw on the experience of two former deputy prime ministers in Barnaby Joyce and Michael McCormack, to build that bridge of unity and purpose, to make sure that regional and rural Australia isn't forgotten."
Deputy leader Senator Davey said the Nationals would act in the interest of regional Australia from opposition.
"We've got three years to make sure we hold the new government to account, and to make sure they don't forget the regions, and they don't sell us short by doing deals with other parties and other interests," she said.
"So, my focus with David is eyes on the future, and we will continue to build and continue to be a very strong voice for the regions."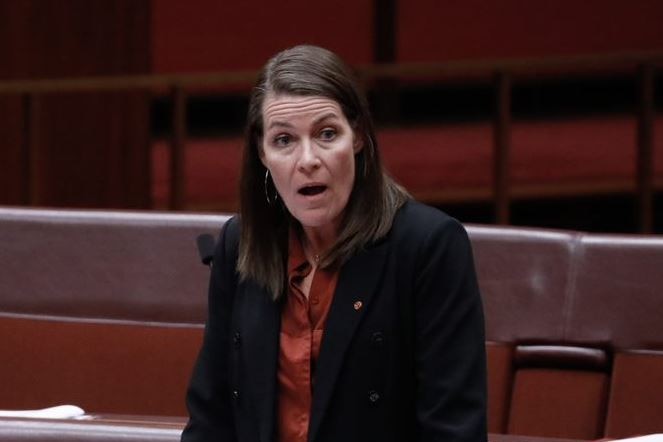 Nationals won't abandon 'net zero' climate commitment
The Coalition saw swings against it in urban centres and across regional Australia, amid perceptions that the Nationals were reluctant to embrace action on climate change.
Former leader Mr Joyce was previously a vocal opponent of a 2050 goal for net-zero emissions, but led the Nationals into a net-zero agreement with the Liberal Party.
Mr Littleproud said the leadership vote was not about "lurching" left or right, but finding the "sensible centre", and he would uphold the net-zero commitment.
"We have made a sensible decision to be part of the global community; the global community asked us to sign up to net zero by 2050," he said.
The Nationals party room spills the leadership positions after every election.
It kept all 16 of its lower house seats at the election, but the majority of its MPs suffered swings against them.
© 2020 Australian Broadcasting Corporation. All rights reserved.
ABC Content Disclaimer