CoronaCheck is RMIT ABC Fact Check's weekly email newsletter, dedicated to fighting the misinformation infodemic surrounding the coronavirus outbreak.
CoronaCheck #68
This week's CoronaCheck considers a claim from Labor health spokesman Mark Butler about where Australia stands among all countries when it comes to the COVID-19 vaccine rollout.
It also debunks social media posts about the so-called "Indian variant" of the virus, as well as suggestions that more than 200 people have died as a result of inoculation in Australia.
Is Australia ranked 113th on vaccines?
With the Victorian coronavirus cluster growing, so too has criticism of the pace and breadth of the federal government's vaccine rollout.
Speaking on the ABC's RN Breakfast program last week, federal Labor's spokesman for health, Mark Butler, said Australia was "running 113th in the world on vaccine rollout", a claim he repeated later on Twitter.
"Scott Morrison said we were at the 'front of the queue' but we're so far back we can't even see the front of the queue," Mr Butler said in a tweet.
In an email, a spokeswoman for Mr Butler pointed to a Herald Sun article from 25 May as the source of his claim.
According to that article, Our World in Data, an online research publication run by Oxford University researchers, ranked Australia "113th among the world's countries for total doses per 100 residents, falling behind Kazakhstan, Cambodia and Seychelles".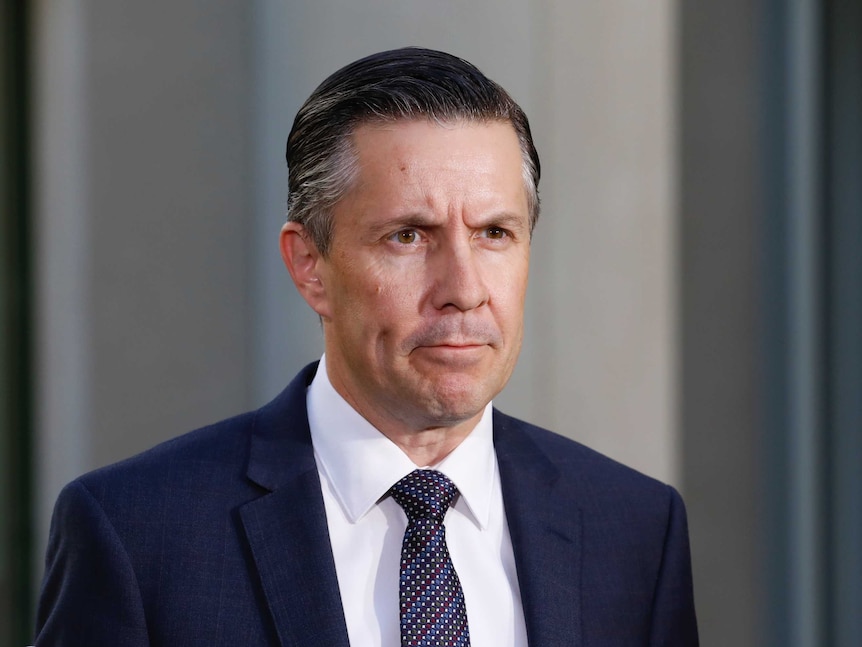 Fact Check has confirmed that on that measure, Australia, with 14.88 doses administered per 100 people, was indeed 113th in the world, or thereabouts, when Mr Butler made his claim on May 26.
However, that figure does not give a complete picture of how fully vaccinated a population is, given that some vaccines require two jabs to be effective, while others require only one shot.
According to Our World in Data, Australia ranked 105th when it came to the share of the population who had received at least one vaccine dose.
As for the share of the population who had been fully vaccinated, Australia – which had fully vaccinated just under 2 per cent of people at the time of Mr Butler's claim – ranked 124th.
Recent data from Johns Hopkins University, meanwhile, puts Australia in 84th place when it comes to the percentage of the population that is fully vaccinated.
With close to 500,000 people having had both jabs, Johns Hopkins rates Australia's vaccination effort as being below the global average.
New Delhi takes aim at 'Indian variant' posts
A letter addressed to social media companies from India's Ministry of Electronics and Information Technology, asking them to remove posts referring to an "Indian variant" of coronavirus, has been shared widely online.
"It has come to our knowledge that a false statement is being circulated online which implies that an 'Indian variant' of coronavirus is spreading across the countries," the notice reads. "This is completely FALSE.
"There is no such variant of COVID-19 scientifically cited as such by the World Health Organisation [WHO]."
Some social media users have suggested the letter is proof that the Indian variant doesn't exist.
But that's not quite right.
The B.1.617 coronavirus lineage, which has become widely known as the Indian variant, was first detected in India last October.
Experts have identified three sublineages of this variant, all of which contain spike protein mutations associated with increased transmissibility. Fact Check last week reported that the variant had been found in 44 countries, according to the WHO.
The Indian officials correctly pointed out, however, that the WHO itself does not refer to the variant by the country's name.
In 2015, the organisation issued a note about the best practices for naming infectious diseases to reduce "unnecessary negative effects" on people.
According to the WHO, the best disease naming practices "should consist of generic descriptive terms, based on the symptoms that the disease causes" and "how the disease manifests".
"If the pathogen that causes the disease is known, it should be part of the disease name," it said.
WHO also recommends avoiding the use of geographic locations, people's names, species of animals, cultural or population-related references, and "terms that incite undue fear".
India isn't the only country lending its name to a COVID-19 lineage.
The B.1.1.7 lineage, first detected in Kent last September, has been dubbed the "UK variant". In a recently issued news release, the British government did not shy away from citing a geographic nickname, referring to the "B.1.1.7 (Kent) variant".
Meanwhile, the P.1 lineage, detected in the United States in January, has been dubbed the "Brazil variant" because it was initially identified in travelers from Brazil, with the "South African variant" so named after first appearing in Nelson Mandela Bay.
In response to the widespread use of geography in identifying coronavirus variants, the WHO this week suggested Greek letters be used instead to delineate strains.
210 Australians haven't died from vaccines
With the vaccine rollout ramping up in the wake of Melbourne's latest COVID-19 outbreak, claims that 210 people have died in Australia as a result of getting vaccinated have been shared on social media.
"210 deaths in Australia WTF!!!," one Facebook post reads alongside a link to a Therapeutic Goods Administration (TGA) report.
"Our gov lies! Scomo lies! Our health dept lies! Our media lies! Tell me this is not murder!"
But according to the report published last week, the 210 deaths in question occurred "following immunisation", not necessarily as a direct result of it.
The April death of a 48-year-old woman, who died in hospital after developing thrombosis with thrombocytopenia syndrome (TTS), is the only death which has been linked to COVID-19 vaccines in Australia.
"Apart from the single Australian case in which death was linked to TTS, COVID-19 vaccines have not been found to cause death," the TGA said in its latest safety report.
According to the report, the TGA "uses its adverse event-reporting system to closely monitor reports of death following COVID-19 vaccination".
"Part of our analysis includes comparing expected natural death rates to observed death rates following immunisation," the report notes.
"To date, the observed number of deaths reported after vaccination is actually less than the expected number of deaths."
Professor Catherine Bennett, chair in epidemiology at Deakin University, explained how Australia's COVID-19 vaccine safety monitoring system collected reports of deaths following vaccination.
"Any death within two weeks of a vaccine is automatically reported and investigated to be sure it is not vaccine-related," she told Fact Check.
Professor Bennett said it was unlikely that any deaths following vaccination had not been reported to the TGA.
"There might be some delay depending on where a death occurred, but Australia has one of the most complete death registers in the world so it is unlikely any would be missed," she said.
"What's more, there is active follow-up to check in on people after their vaccination, and this would pick up if someone stopped responding."
AusVaxSafety – a national system for monitoring vaccine safety in Australia – completes this active follow-up.
According to the AusVaxSafety website, the surveillance system helps "facilitate early detection of any potential vaccine safety issues through responses to a brief survey in the days following vaccination sent via an automated SMS or email".
Edited by Ellen McCutchan with Gabriela Sumampow, Lauren Basto and Caspar McLeod
Got a fact that needs checking? Tweet us @ABCFactCheck or send us an email at [email protected]
© 2020 Australian Broadcasting Corporation. All rights reserved.
ABC Content Disclaimer
Are you disappointed with the pace of Australia's vaccine rollout? Why not share your thoughts in the comments section below?
If you enjoy our content, don't keep it to yourself. Share our free eNews with your friends and encourage them to sign up.