For some people, sauntering into the gym ready to go hard on the treadmill or flex their muscles in the weights room is easy as pie.
But for others, the thought of setting foot inside a gym and being judged by all those uber-buff, athleisure-clad fitness enthusiasts is a terrifying prospect.
A new survey from The Gym Group reveals that 38 per cent of respondents have never been to a gym, with awkwardness (19 per cent) and embarrassment (18 per cent) cited as the reason why.
Read: Beating the excuses not to exercise
We all have our excuses for avoiding exercise but feeling intimidated at the gym can be one of the most powerful workout deterrents.
It's a shame, because there are so many benefits to getting regular exercise, both mental and physical, and if you can overcome your nervousness you can reap the rewards. Here are some ways to tackle gym fear.
Try taster sessions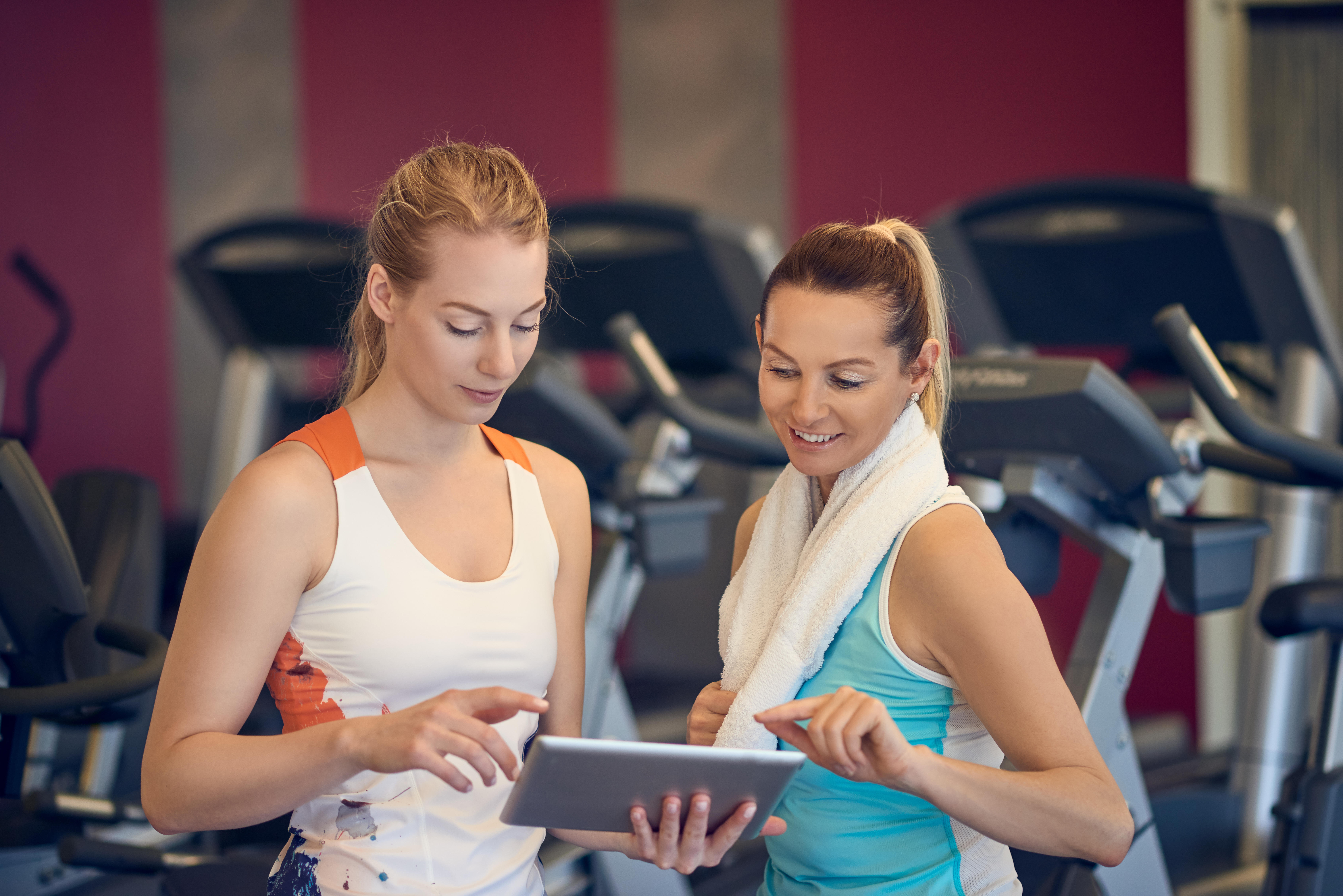 If you haven't yet signed up to a gym, shop around to find the friendliest place near you. A lot of companies offer free taster sessions or day passes, so you can check out the crowd and see if it is indeed filled with uber-buff, athleisure-clad fitness enthusiasts – or actually lots of other kinds of people too.
You might be surprised to find that most people don't care what's going on around them, they're too busy concentrating on their own workouts.
Read: Study links exercise with better cognition
Go with a friend
There's safety in numbers, so taking a gym buddy along – especially someone who's a regular – will help you feel less self-conscious.
Together you can get to grips with the machines, try a class or go head to head with a virtual race on the stationary bikes.
Ask for help
The staff are there to help, so don't be afraid to ask for assistance, or just a few tips, if you need it.
Many gyms require an orientation session, which can be really useful if you want to know which machines to use and ask for guidance on how to use them correctly.
Book a personal training session
If in doubt, seek help from a professional. A personal trainer can help you decide how to use your time in the gym, whether you're looking to build muscle, lose fat, improve your cardiovascular fitness or a mixture of all three.
And you don't always have to sign up for weeks or months – one or two sessions might be all you need to get your confidence up so you can go it alone.
Write your workout down in advance
Plan what you want to accomplish during your time at the gym. Do you want to squeeze in some cardio, focus on upper body, or get in a whole body blast? Having a plan will help calm your nerves by allowing you to think through your next move before heading that way.
Read: Is exercise as good as medicine?
Find out the off peak hours
Ask the reception staff when the quietest time of day is and see if you can plan your visit for that time. On the other hand, if you're a newbie, it may be beneficial to go during busier periods so you can observe others and ensure you have the correct form.
Remember everyone is the star of their own movie
Honestly, the chances are most people will be so focussed on themselves and their exercise that they won't even notice you.
Do you go to the gym? Do you have any gym tips for our members? Why not share them in the comments section below?
– With PA
If you enjoy our content, don't keep it to yourself. Share our free eNews with your friends and encourage them to sign up.