Anyone who wants to keep their locks looking gorgeous and glossy knows that, after lathering up with shampoo, a dollop of conditioner is essential every time you wash your hair.
But what about hair masks? The sheet mask trend that started in Asia has spread all over the world, so should we be treating our tresses to a once a week booster the way we do with our skin – or is regular conditioning enough to keep our hair healthy?
Here's everything you need to know about hair masks.
How is a hair mask different to conditioner?
"Conditioner is like your daily moisturiser, but instead of your skin, it's for your hair," says hair stylist Adele Clarke. "It will lightly hydrate just where it's needed, smooth those cuticles that may have had any oils just washed away by your shampoo, and stop them interlocking causing tangles and breakage.
Read: Keep grey hair looking healthy
"Your hair mask is more like the weekly Friday night face mask that is designed to be left on for a set time, to deeply hydrate, repair and gloss. A mask will generally contain more protein-based products to feed your hair as well as moisturise."
What are the benefits of using a hair mask?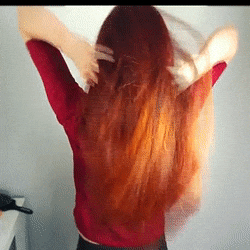 "All hair types benefit from masks, but I always encourage clients who colour their hair to use a mask so your colour stays true and vibrant," says hair stylist Robert Eaton.
"Masks are also brilliant for curly hair as they provide a moisture boost, which helps to tame frizz, adds shine and strengthens the hair."
How should you choose a hair mask?
"There are all sorts of masks – make sure you pick the best one for your hair," says hair stylist Tim Scott Wright, who recommends choosing based on key ingredients.
"For volume, try to choose something that has collagen or a plumping ingredient in it. For damaged hair, choose a repair mask that has keratin in it."
Read: Is your hairbrush behind your bad hair day?
He also advises against products containing non-natural silicones: "These are basically coating your hair in plastic and whilst they might make your hair look shiny they aren't doing anything to nourish your hair health so steer clear."
Mr Eaton also recommends choosing based on your hair type.
"I would recommend clients with coarse or dry hair use a mask that adds moisture and smooths down the cuticle.
"If your hair is coloured, you'd want to use a mask specifically for coloured hair as it will promote shine and gloss, and also smooth down the cuticle to help prevent colour fade."
How often should you use a mask and what's the best way to apply it?
"Masks should be used at least once week and no more than three times, depending on the condition of the hair," says Sophie Springett, international artistic director at Toni & Guy.
"So, for example, if your hair is generally good, using a mask is a great 'as needed' maintenance measure.
Read: The dos and don'ts of ageing hair
"The best way to apply a mask is to consider hair length – shorter cuts will only need product the size of a 50 cent piece – but longer hair will naturally require more to fully saturate properly."
A hair mask should be applied after washing your hair – but you don't need to condition it first.
"After your shampoo, towel dry your hair and apply the mask starting with the more damaged mid-lengths and ends," says Ms Clarke. "Massage through and tease away any knots with your favourite detangle comb or brush.
"Wrap in a towel or turban or relax in a steamy bath, then after half an hour give a thorough rinse and style your glossy, nourished locks."
– With PA