When it comes to iconic fashion items, there's one accessory that stands head and shoulders above all others – the Hermes Birkin bag.
Frighteningly expensive – prices start at around $12,000 for a new one – and hard to get your hands on, these leather handbags have been seen as the height of sophistication for more than two decades.
So it's not surprising that the celebrities of today often have an enviable collection.
But how did a luxury accessory created for an English actor in the 1980s become a global phenomenon and celebrity favourite? Here we trace the history of the legendary leather bag.
Read: Style icons who defined a decade
Origins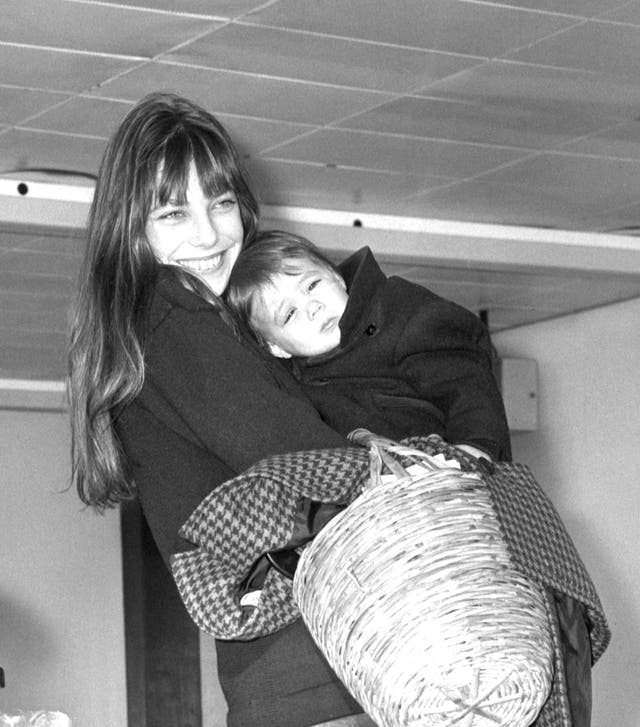 Named after English actor Jane Birkin, the historic handbag came to be following a chance encounter on a flight from Paris to London in 1983.
The story goes that Hermes chief executive Jean-Louis Dumas was seated next to Ms Birkin on the flight. The actor placed her straw bag in the overhead compartment but some of her belongings spilled out and she complained to Mr Dumas that it was difficult to find a leather weekend bag that she liked.
A year later, the Birkin bag was born. Initially the actor embraced her eponymous handbag but later said she rarely uses it because she overfilled it, making it "very, very heavy".
Craftsmanship
What are the hallmarks of a Birkin bag? The boxy leather design has four studs on the base, a fold-over flap secured with a lock and key fastening, and comes with two top handles (as opposed to the similar Kelly bag which has one).
The original 35cm bag created for Jane Birkin was made with black patent leather, but nowadays Birkins come in a huge range of fabrics, colours and sizes, from handheld mini editions to large travel bags.
Demand
The Birkin bag rose to worldwide fame – but it wasn't an overnight success, with demand really accelerating in the late 1990s with the advent of the designer 'It' bag craze.
Limited production at that time meant that, in some cases, eager shoppers had to wait years to get their hands on the coveted creation, but these days waiting lists are rare.
Starring roles in TV series such as Sex And The City and Will & Grace helped cement the Birkin's place in fashion history.
Read: The most iconic handbags of all time
Price
Pop into an Hermes boutique today and you could, if you've got the cash, walk away with your very own Birkin for $12,000 to $15,000, though prices vary greatly depending on size and materials.
On the thriving resale market you might be able to pick up a used Birkin for slightly less, but rare pre-owned bags actually fetch more than new ones at auction.
The most expensive Birkin ever, a crocodile skin design with white gold and diamond detailing, was sold by Christie's in Hong Kong in 2017 for around $550,000.
Famous fans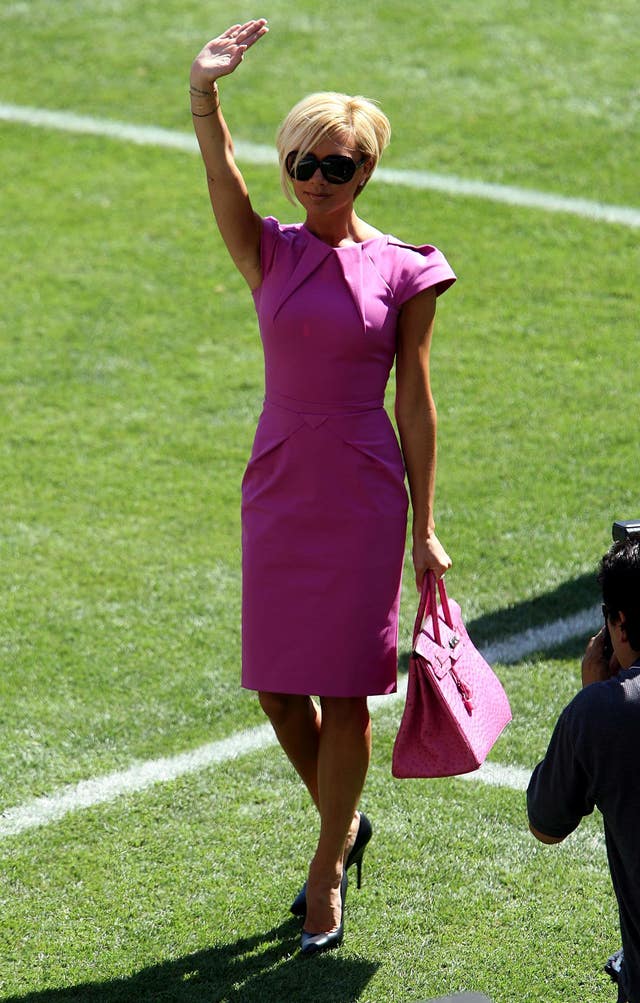 The ultimate celebrity fan, Victoria Beckham, is rumored to own 100 Birkins. Who can forget the Barbie pink ostrich edition she teamed with a matching dress when her husband David Beckham signed to LA Galaxy in 2007?
Melania Trump has been pictured carrying a variety of sizes and colours – including a small brown Birkin seen in the viral video from 2018 when President Trump attempted (and failed) to hold the First Lady's hand when descending the stairs of Air Force One.
The Kardashian clan have amassed an impressive collection of Birkins between them. Kanye West bought wife Kim Kardashian a bespoke $56,000 design in 2013 and even the couple's six-year-old daughter was spotted carrying a white mini Birkin last year.
Read: Ugg is back: A brief history of a much-loved brand
– With PA
If you enjoy our content, don't keep it to yourself. Share our free eNews with your friends and encourage them to sign up.