Queen Elizabeth II has reached a major milestone – on 6 February 2022 it was 70 years since her accession to the throne.
Over the years, she's proved herself a veritable style icon. Here we look back at how the Queen's fashion has evolved, from her days as a young royal to now.
1. Royal bridesmaid
In 1946, then 20-year-old Princess Elizabeth acted as bridesmaid at the wedding of the Honourable Patricia Mountbatten and Lord John Brabourne, wearing a typically 1940s style frock with a square neckline and short, puffy sleeves.
2. Regal bride
For her own nuptials at Westminster Abbey, the Queen selected a design submitted by her chief couturier Norman Hartnell. The duchesse satin gown was decorated with floral embroidery and came with a 13-foot train.
Read: Stunning royal wedding dresses
3. Coronation gown
The Queen's coronation in 1953 called for another grand gown. Norman Hartnell was enlisted once more, designing a silk floor-length dress to which colourful embroideries were added at the suggestion of the Queen.
4. Polo watching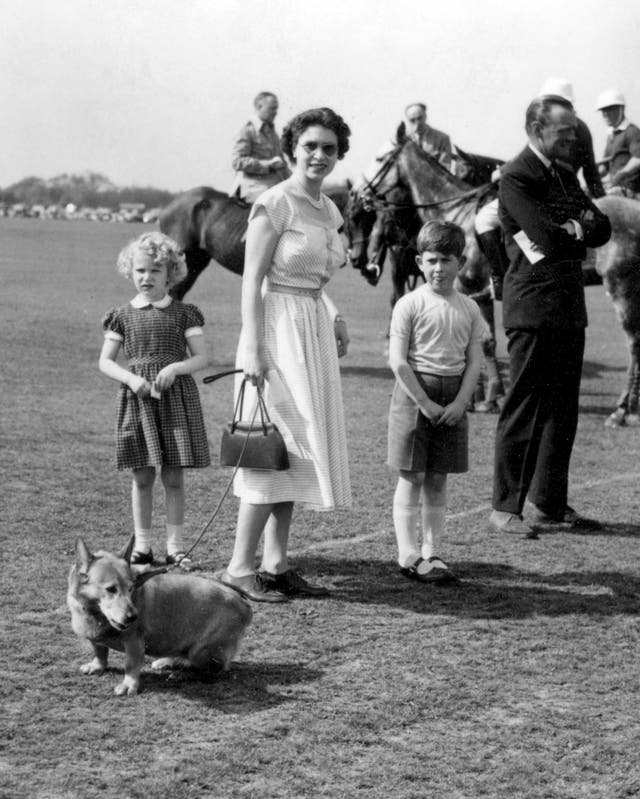 Seen in a less formal setting in 1956, the Queen chose a simple short-sleeved dress, lace-up shoes and her trusty black handbag for an outing with Prince Charles, Princess Anne and one of her beloved corgis, to watch the Duke of Edinburgh compete in a polo match.
5. Pastel portrait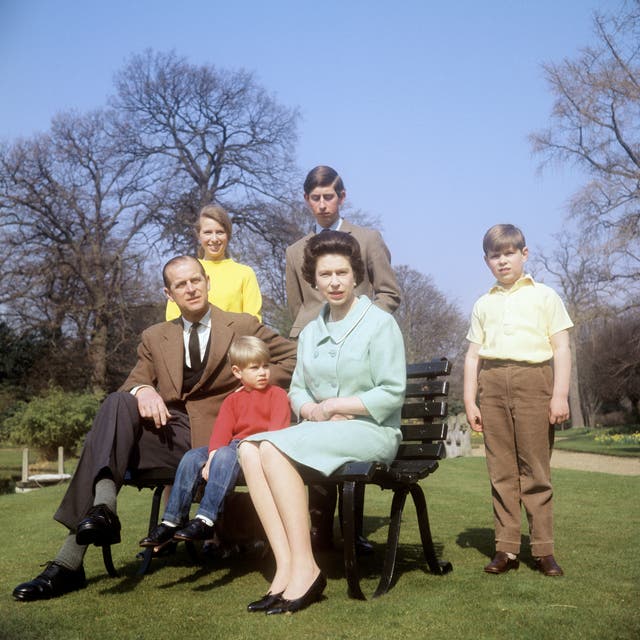 In this family portrait from 1968, we can see the first signs of what will become Her Majesty's signature look: a block colour coat dress with black patent court shoes.
6. 1970s suit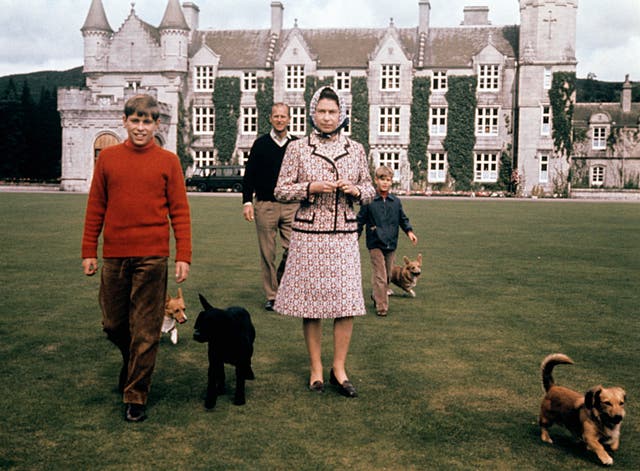 Embracing a bold '70s print, the Queen topped this two-piece skirt suit with a headscarf – another of the monarch's sartorial calling cards.
7. Wedding guest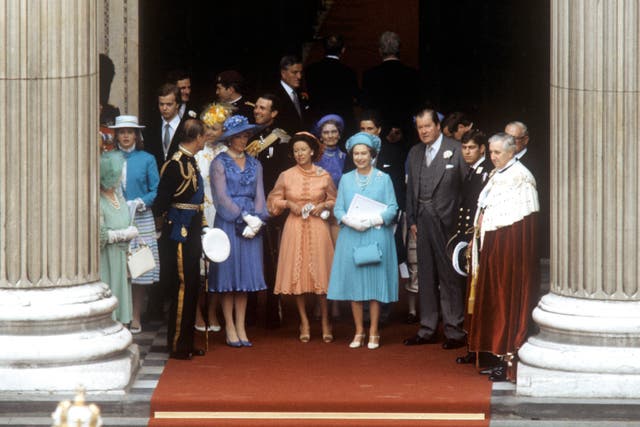 Taking a leaf out of her mother's style book, for the July 1981 wedding of Prince Charles and Lady Diana Spencer, the Queen chose a flowing aquamarine pleated frock with matching handbag and hat, accessorised with white gloves, shoes and pearls.
Read: Five things you didn't know about Princess Diana's wedding dress
8. Bright and beautiful
During a visit to a temple in India in 1997, the monarch stood out in a fabulous orange chiffon dress and jacket with a matching hat.
9. Lavender moment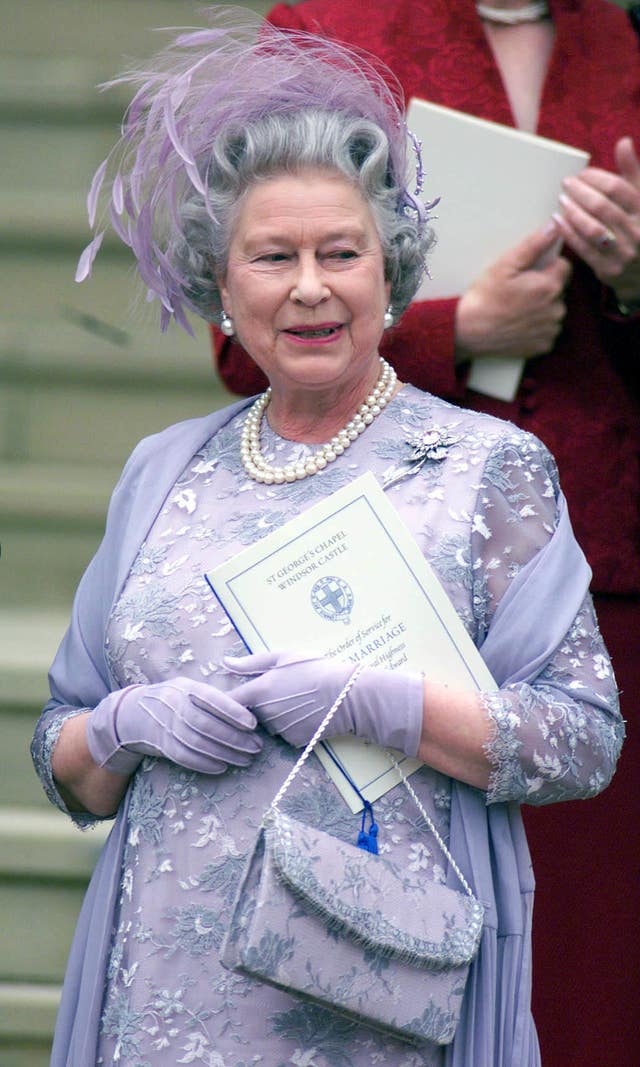 Showing off another glamorous wedding outfit, for the nuptials of Prince Edward and Sophie Rhys-Jones in 1999, the Queen donned a lavender hued lace gown with tonal accessories and a feathered headpiece.
10. Sequin style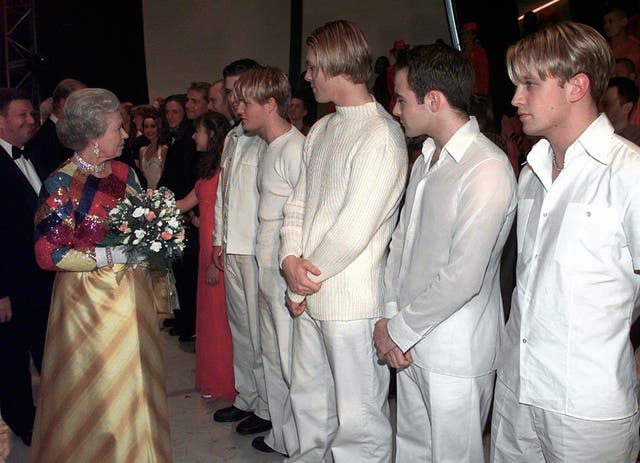 Later the same year, Her Majesty sported possibly her most colourful outfit yet seen in the public, a long-sleeved gown with a sequinned top and bright yellow skirt for the Royal Variety Performance.
11. Crowning glory
Pulling out all the stops for a dinner hosted by the Canadian government in 2005, the Queen donned a white gown with a spectacular tiara and fur stole, contrasting the pale ensemble with bold sapphire jewellery.
Read: What would life be like without Queen Elizabeth II?
12. Lemon look
Opting for a lemon yellow version of her signature look for the wedding of Prince William and Kate Middleton in 2011, the Queen teamed a long-sleeved dress with a floral embellished hat and her trademark Launer handbag.
13. Festive fashion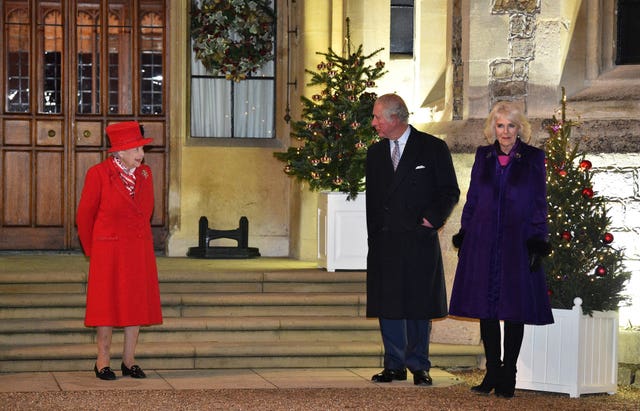 Her Majesty chose a suitably festive hue for one of her few public appearances in 2020, donning a red coat and hat for a Christmas event with other members of the royal family at Windsor Castle.
What's your favourite royal fashion moment? Why not share it with our members in the comments section below?
– With PA
If you enjoy our content, don't keep it to yourself. Share our free eNews with your friends and encourage them to sign up.