When the National Disability Insurance Scheme (NDIS) was rolled out 10 years ago, Peter Freckleton had hopes it would change his life for the better.
Mr Freckleton has had a life-long disability, which began after contracting polio when he was just six.
"I was paralysed totally. I finished up with both legs paralysed and for the rest of my life, I had to wear leg braces and use calipers and use a wheelchair," he said.
But he was rejected for the scheme, because he was over the age limit.
The day someone turns 65, they immediately become ineligible to lodge an NDIS application.
"They didn't query my disability. It was just straight out 'no' because of the age requirement," he said.
"That's totally wrong."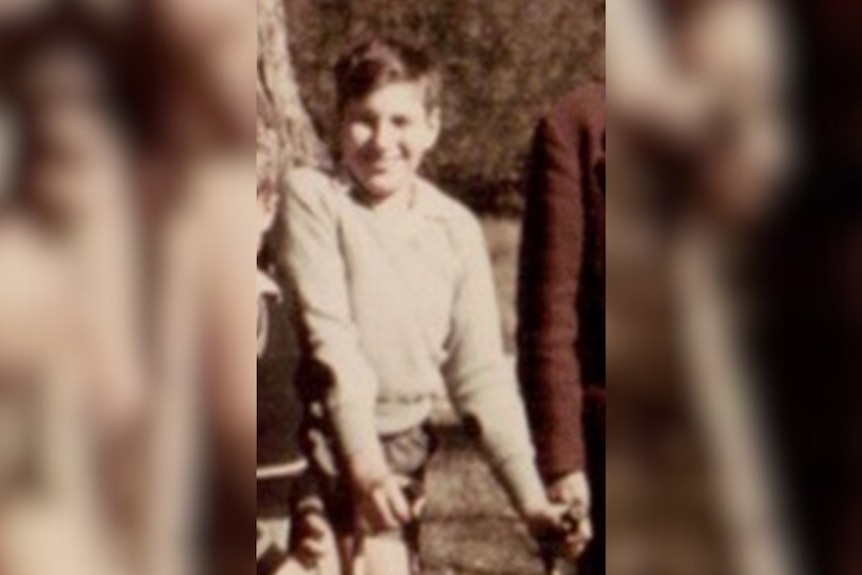 Mr Freckleton is now taking his fight to be included in the scheme to the United Nations, claiming the cut-off is age discrimination and a breach of the Convention on the Rights of Persons with Disabilities.
"I feel obliged to take it as far as I can on behalf of a number of people who are being really cruelly and unfairly treated," Mr Freckleton said.
"We're just asking to be treated like everybody else."
Before going to the UN, Mr Freckleton had to close off all legal avenues in Australia.
He made a complaint to the Australian Human Rights Commission, but it did not have the power to remove the NDIS age cap.
Peter Freckleton's lawyer, Sheetal Balakrishnan, from the Public Interest Advocacy Centre, said the only way to fix the problem was to remove the age cap written in NDIS legislation.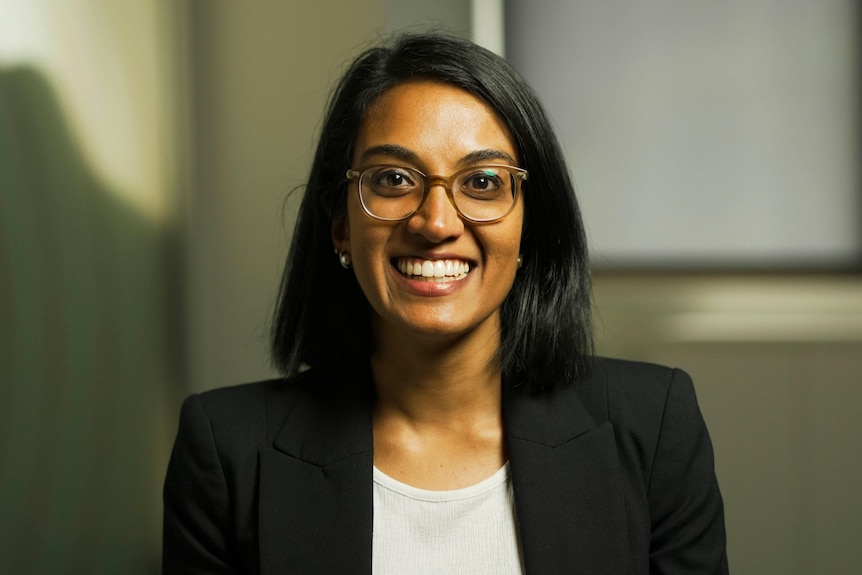 "That power is only held by parliament, so Peter doesn't have any legal remedy within Australia, which is why he's complaining to the UN," she said.
Once the UN committee receives Mr Freckleton's complaint, the Australian government will be asked to respond, and its position will be considered by the committee.
"The UN committee will provide a written decision about whether the Australian government has discriminated against Peter and whether [it] has breached Peter's human rights under the convention," Ms Balakrishnan said.
'Blatant age discrimination'
The campaign to remove the age cap on the NDIS is not new.
In 2020, independent MP Andrew Wilkie described it as "blatant age discrimination" in a speech to parliament.
Last year, a proposed class action alleged excluding over-65s because of their age was unlawful.
Earlier this year, then Age Discrimination Commissioner Kay Patterson said it was "odd" that if you developed a disability the day before you were 65 that you could get the NDIS, but two days afterwards you could not.
Almost 25,000 people have signed a petition, launched by Spinal Life Australia (SLA), to have the age cap removed.
SLA chief executive Mark Townend said under the existing system, people with disability over age 65 were forced to rely on the aged care system, which was not structured to deal with their unique needs.
For example, there were caps on the amount of at-home support they could receive and less help for items like mobility aids.
"You get services to get you out of bed one day a week compared to seven," he said.
"[Under the] NDIS, there's hundreds of thousands of dollars available for care all the time – up to 24 hours if you need it."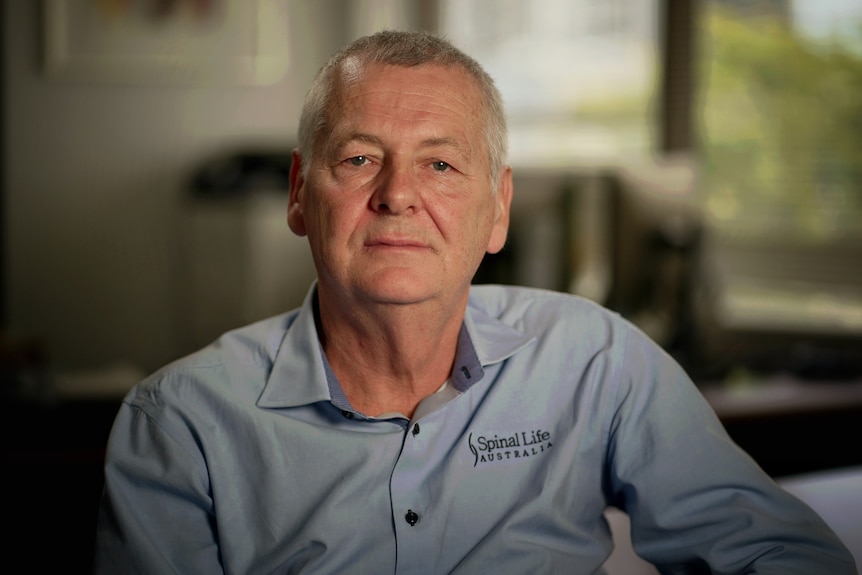 In Mr Freckleton's case, funding caps mean he is not able to make necessary modifications to his house.
"If he had access to the NDIS, it would make a real difference to his life," Ms Balakrishnan said.
Mr Townend said the action would force the government to justify its decision-making in writing.
"It's really important that this government actually listens and realises it's serious and the population of Australia over 65 deserves better care."
What does the government say?
NDIS minister Bill Shorten has publicly acknowledged the current situation is unfair.
Governments have previously voiced concern that admitting older people would be too expensive as they become incapacitated by diseases of ageing.
Mr Freckleton said the National Disability Insurance Agency, which runs the NDIS, had not done any modelling on the cost of admitting older people to the scheme, particularly those who acquired their disability before age 65.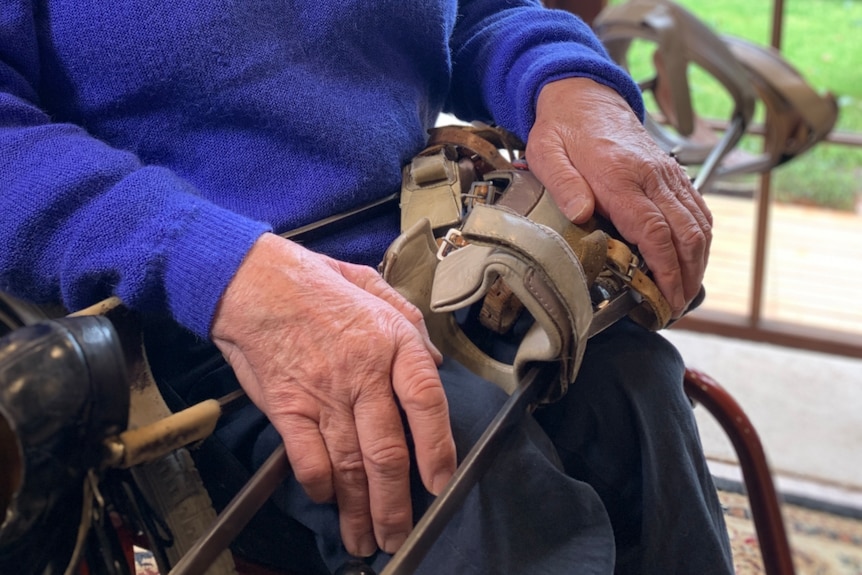 The government has previously suggested removing the age cap would see an extra 2.25 million people try to access the scheme.
However, campaigners believe that is based on a liberal definition of disability, and using the more stringent one in the NDIS, the number would be significantly lower, closer to 25,000.
In a statement, a government spokesperson said it was considering reforms to in-home aged care to be introduced from July 2025.
"The new Support at Home program is being designed to improve access to assistive technology and home modifications, including for older people with a disability who are not eligible for the NDIS," the spokesperson said.
The government had also commissioned research exploring "opportunities to deliver higher levels of in-home aged care under the Support at Home program" that also considers "cost-effectiveness and safety considerations for people with complex care needs".
Were you aware of the age cap on assess to the NDIS? Share your views in the comments section below.
2020 Australian Broadcasting Corporation. All rights reserved.
ABC Content Disclaimer