When you think of Windsor, you think of the castle.
The Berkshire town's central edifice has long been its star attraction and a magnet for so many posh weekend trips. Two million people a year descend upon the world's longest continually inhabited royal residence to drink in the pomp of the maximalist state apartments, the Gothic grandeur of St George's Chapel, and the kitsch charm of Queen Mary's Dollhouse.
But such splendour carries an imperial price tag. The entry fee one adult is $50. Factor in the cost of your swish hotel and the obligatory day trip to nearby Legoland and you're looking at a rather pricey trip.
But there is a cheaper way to see what Windsor has to offer if you're prepared to forsake the royal pageantry and embrace the town beyond the bastions.
Novel enterprises and adventurous initiatives are combining to help the historic market town break out from the shadow of the castle and emerge as a destination in its own right. Better still, they are making it possible to spend a weekend without busting out the privy purse.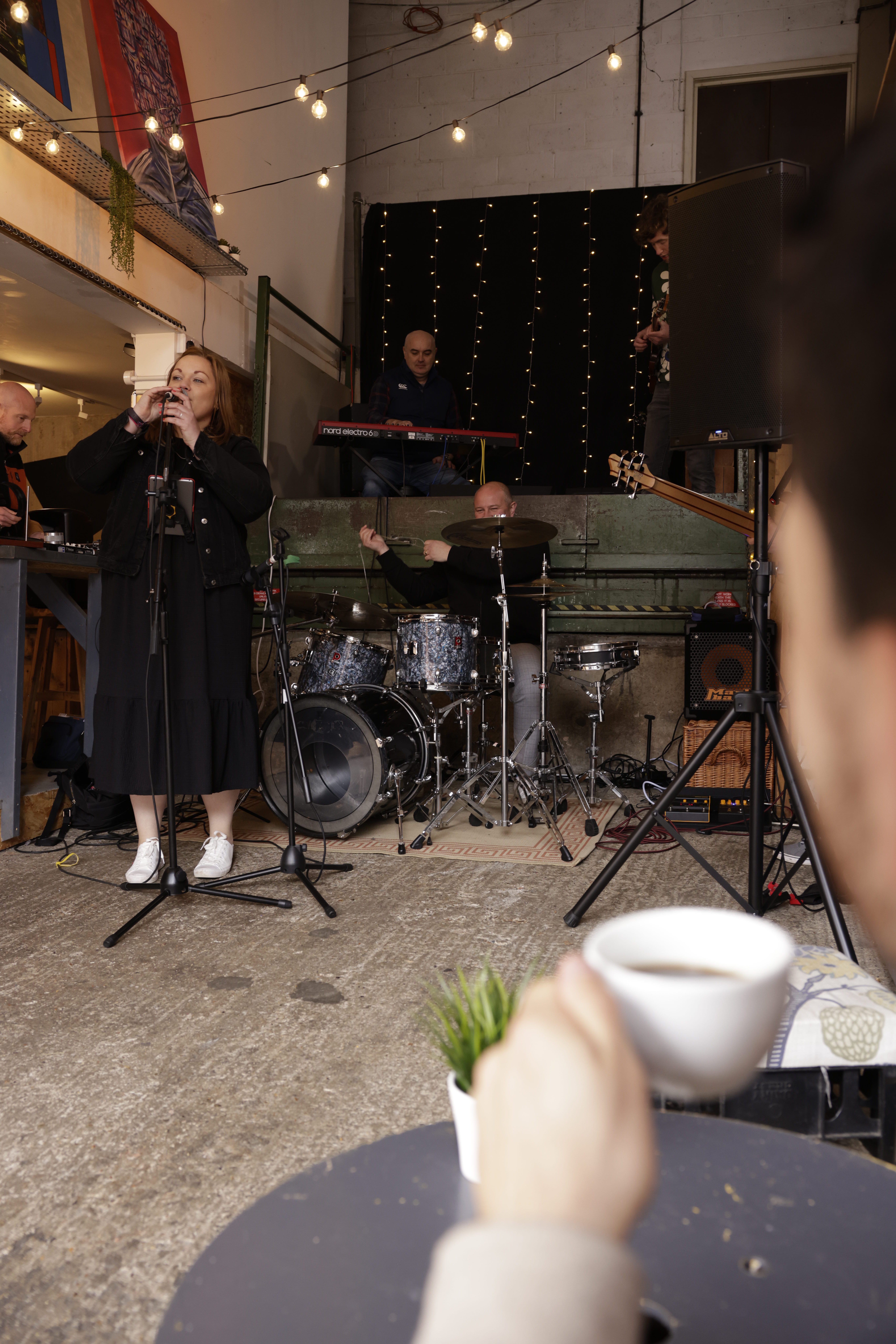 I start my own weekend a million miles away from the castle (metaphorically) in the heart of the Vansittart Industrial Estate. Here lies the Loading Bay Café, Windsor's first plant-based, locally sourced coffee shop de force, and an establishment that speaks to the trendiness of Windsor better than any other.
Over a vegan BLT, co-founder Dean Soden proudly tells me of everything this unit is known to contain: a Thursday evening supper club; a vintage bric-a-brac market; and on this particular morning, a punk rock gig that fills the air with anti-establishment rage. In the distance, the Royal Standard flies over the castle, and I wonder if the King is ironically bopping along.
Sure, a warehouse district wouldn't ordinarily feature on a list of Windsor's 'must-see' destinations, but this may well be the epicentre of the town's fast-changing identity. Bisected by Isambard Kingdom Brunel's Windsor Railway Bridge, the estate has recently become home to an emerging craft brewery scene, instigated by my next destination, the Windsor & Eton Brewery.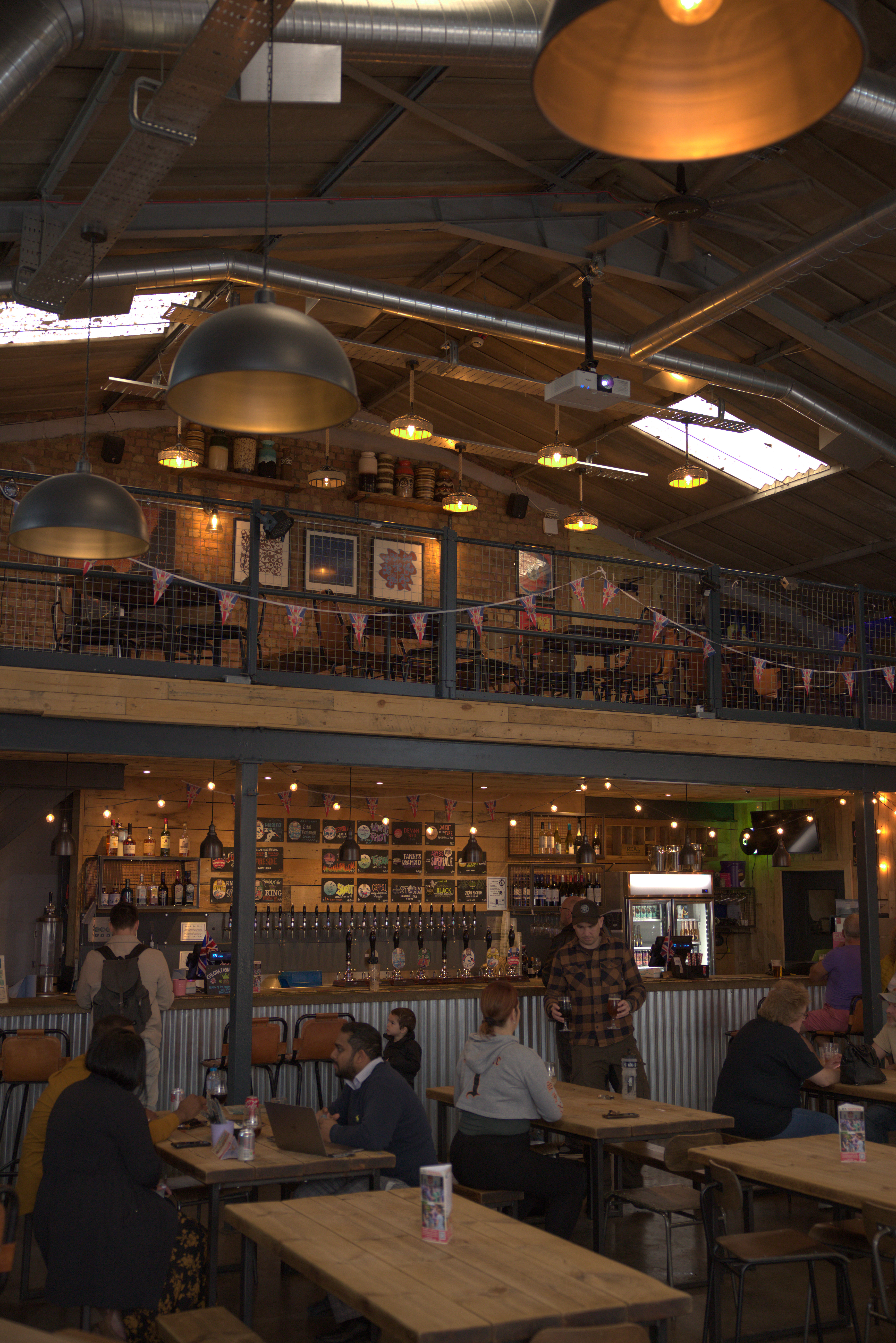 On their sample-rich tour (webrew.co.uk; $43pp), I learn that Windsor was once a big dot on the national map of beer, a title the town is now poised to seize back. The success of Windsor & Eton Brewery has lately encouraged Indie Rabble and Two Flints to open their own taprooms beneath neighbouring arches of Brunel's viaduct. Is it too early to call this assembly the 'Windsor Beer Mile'? Not according to the locals.
Eager to learn more about the urban history of Windsor, I head next for a tour of the town's parochial churches, with my first stop at St Andrew's. Built from the same chalk upon which his fortification was plonked, William the Conqueror's favourite church pipped the castle to the title of 'oldest building in Windsor'. The stained-glass windows are worth coming for alone, these being the work of Sir Ninian Comper, better known for his work on Westminster Abbey (free to visit; Wed and Fri, 10am–12pm; standrewsclewer.org).
Then it's over to All Saints. In 2017, this red-brick Victorian masterpiece attracted national attention when its parishioners stumbled upon an impossibly beautiful reredos by Thomas Hardy, crafted during his short stint as an architect and later inexplicably covered up for 100 years by wood panelling (free to visit; church open Mon–Wed and Sat, 10am–4pm).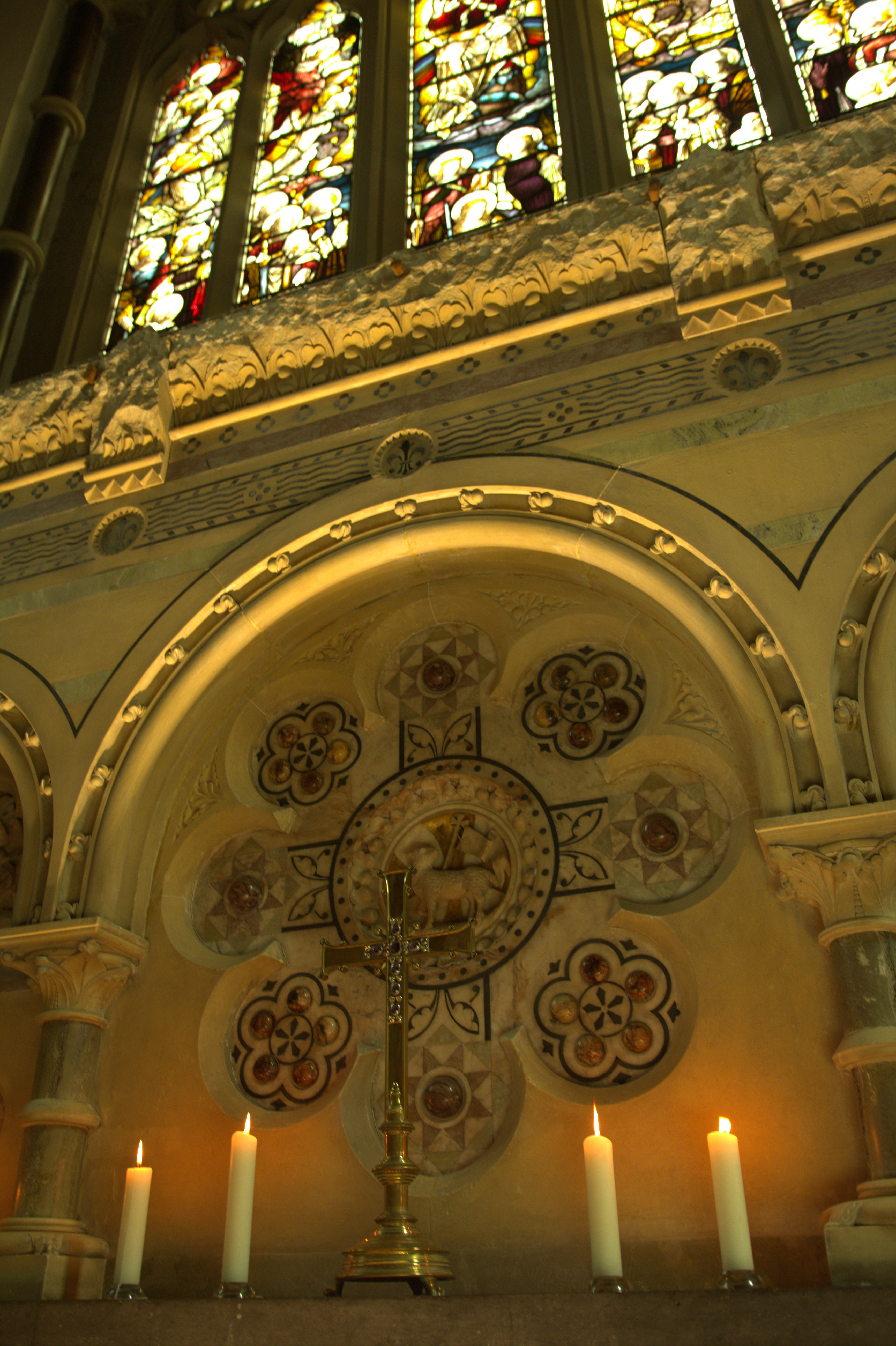 Later, I head down the Thames Path to Boveney to find St Mary Magdalene. The lonely belfry of this now-redundant Saxon-era chapel looms large over the surrounding fields. During daylight hours it is open to the public, who will find evidence of generations of worshippers dating back hundreds of years written in the graffiti scribbled in the pews and the knee-shaped abrasions in the hassocks.
Time for lunch, methinks, and so I head back into town to Trinity Yard. I while away some time shopping for avant-garde furniture in Urbansuite before ending up in Millar's Eatery, a love letter to brunches brought back from around the world by journeymen father-and-son co-founders Richard and Ross (millarseatery.co.uk; brunches from $8, mains from $12).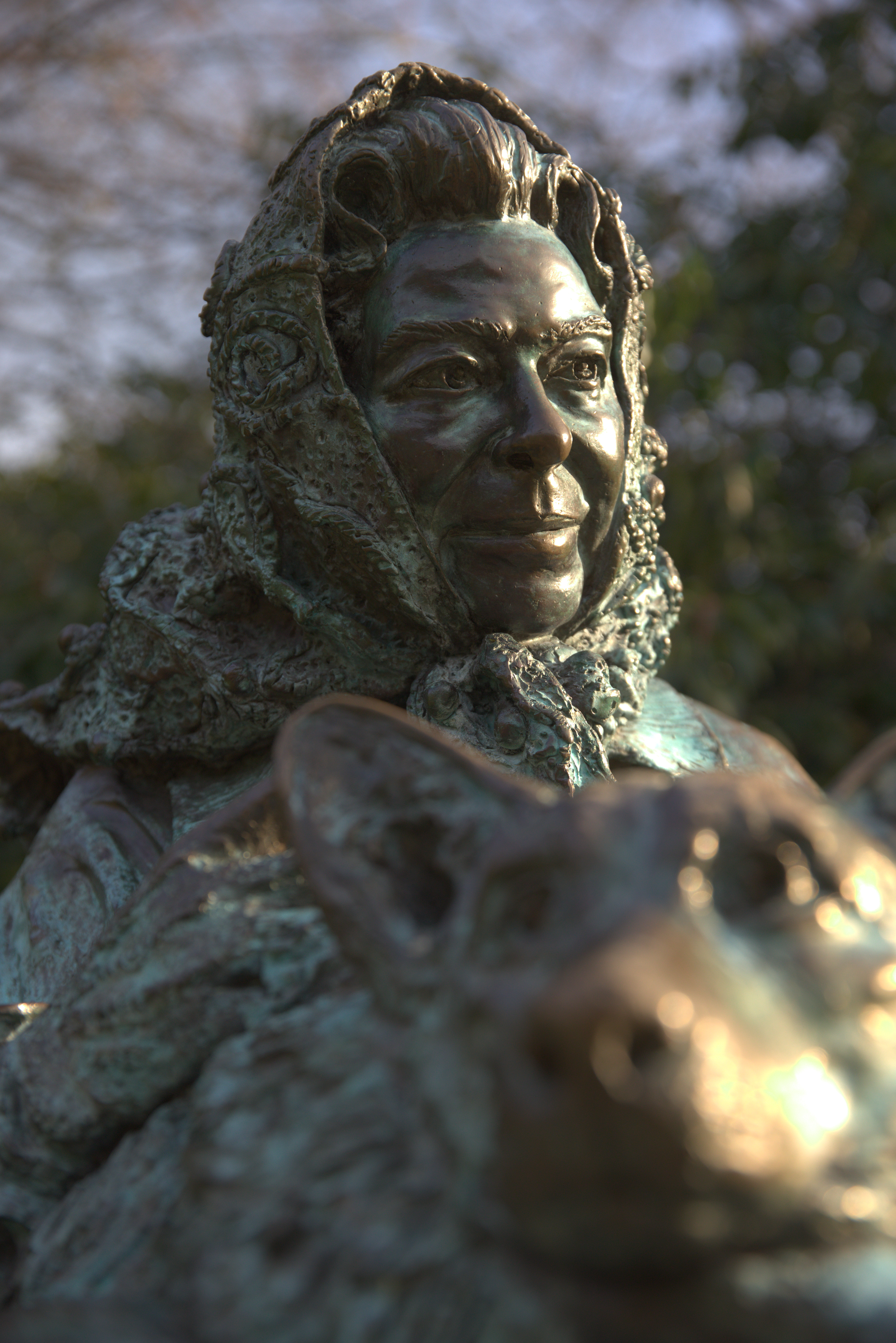 For the evening's revelries, it's over to Castle Hill, the medieval epicentre of the town, passing along the way via Bachelor's Acre to admire local sculptor Lydia Karpinska's The Windsor Lady, a humble bronzework of Queen Elizabeth II. My destination is a building that attracts a glut of interest, known locally – and quite appropriately – as the Crooked House. The story goes that it was constructed using unseasoned green oak, which warped before hardening, resulting in its now trademark nine-degree tilt.
This suits its proprietors, The Shambles Bar, who find that social media snappers do half their marketing for them. The other half is down to their own hard work, having renovated this curious casa into an intimate setting in which to enjoy their hand-picked wines (theshamblesbar.co.uk; bottles from $54).
When it comes to lodgings, many will head to the glamorous hotels overlooking the castle. But my room is instead a little outside of town. The Loch & The Tyne by Adam Handling is on a mission to be Britain's most sustainable gastropub, with ingredients grown onsite going on to make mouth-watering interpretations of classic British fare, all sold at what the restaurant calls cost-of-living busting prices. A hearty six-course tasting menu serenades me to my cosy bedroom with a view over the glebes of Old Windsor and Runnymede (lochandtyne.com; tasting menu $125pp; rooms start from $282).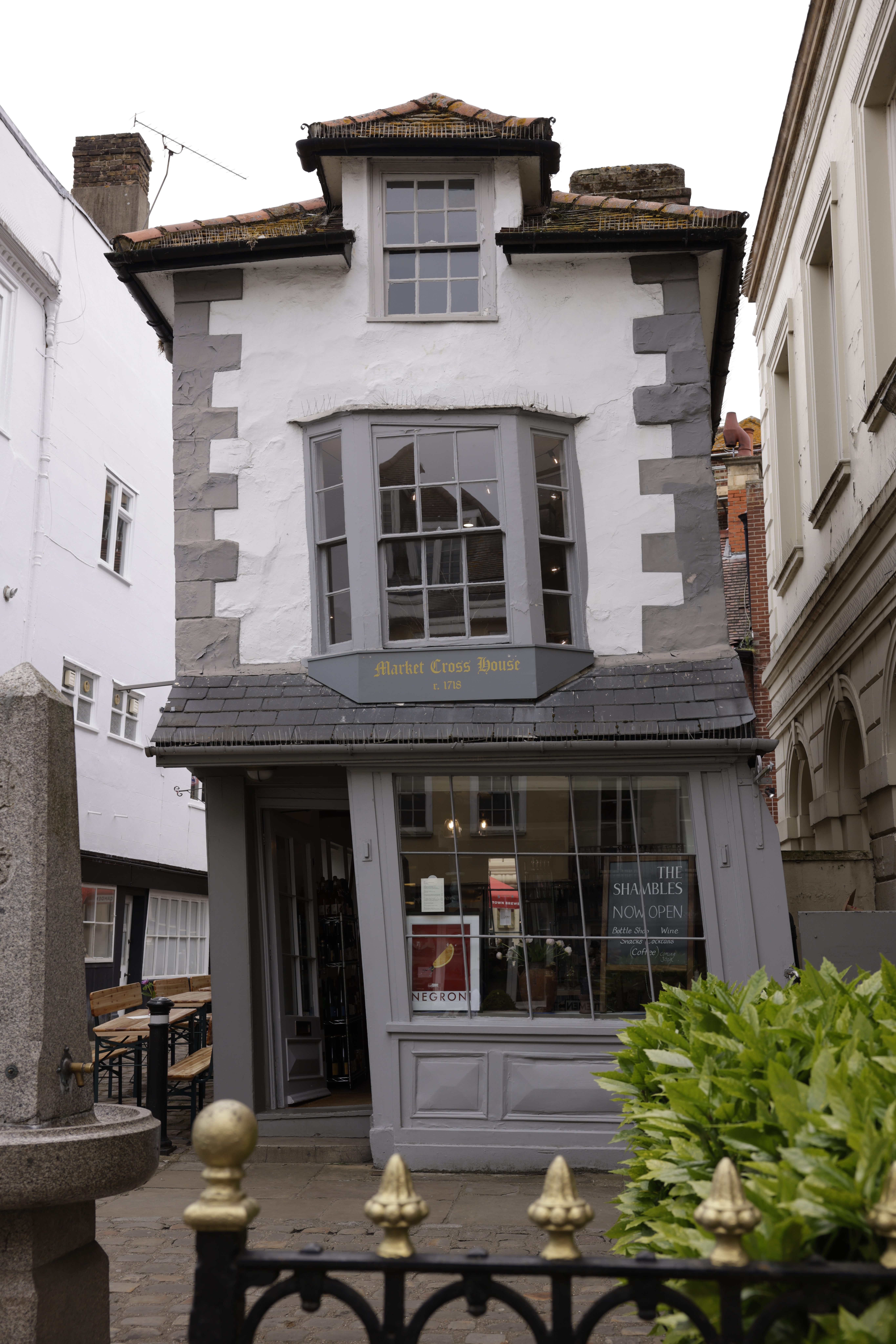 For my second day, there's enough time to sample Windsor's museums. Of particular noteworthiness is the Windsor & Royal Borough Museum (Wed–Sun, 10am–4pm), situated within the town's Guildhall, which houses a collection of incredible Bronze Age finds from nearby Kingsmead Quarry.
Then it's over to Eton, where for one day a month, the kooky-cool History on Wheels museum opens its doors. For just $14, I spend the morning admiring the eclectic collections of Tony Oliver, which includes everything from General McArthur's Cadillac to the country's largest collection of Charles & Diana porcelain (see website for opening times; historyonwheels.co.uk).
Then in the afternoon, Eton College offers not one, not two, but three of its own museums – all totally free to enter. There is the Natural History Museum, smaller than its South Kensington namesake but no less striking, and the Museum of Antiquities, a collection of ancient artefacts donated by Old Etonians, but the stand-out exhibition is the Museum of Eton Life, a look behind the curtain at how Eton boys live their daily lives within this hallowed school (museums open Sun 2.30–5pm).
Minus lodgings, I've spent less than the combined ticket price to the castle exploring some of Windsor's most intriguing and historic sights – and yet, I leave feeling I've barely scratched the surface. So yes, it's not only possible, it's darn near advisable to do Windsor on the cheap. With so much to see, do and taste beyond the castle walls, you'd be forgiven for forgetting Windsor was ever home to, erm… who was it again?
111 Places In Windsor That You Shouldn't Miss by Jonjo Maudsley and James Riley is published in paperback by Emons Verlag. Available now.
Have you ever been to Windsor? Did you visit anything other than the castle? Why not share your experience in the comments section below?
Also read: Seven stunning castles you didn't know were in Australia