There's no particular pressure on bridges to be attractive or interesting. Most of us use them to cross rivers, valleys or railways, and if we get to other side in one piece they've done their job.
But that doesn't stop some designers from pushing the boat out and crafting bridges both weird and wonderful. Here are some of the strangest and most extraordinary bridges – from a mountaintop masterpiece in Malaysia to a relic of Renaissance Florence.
Golden Bridge, Vietnam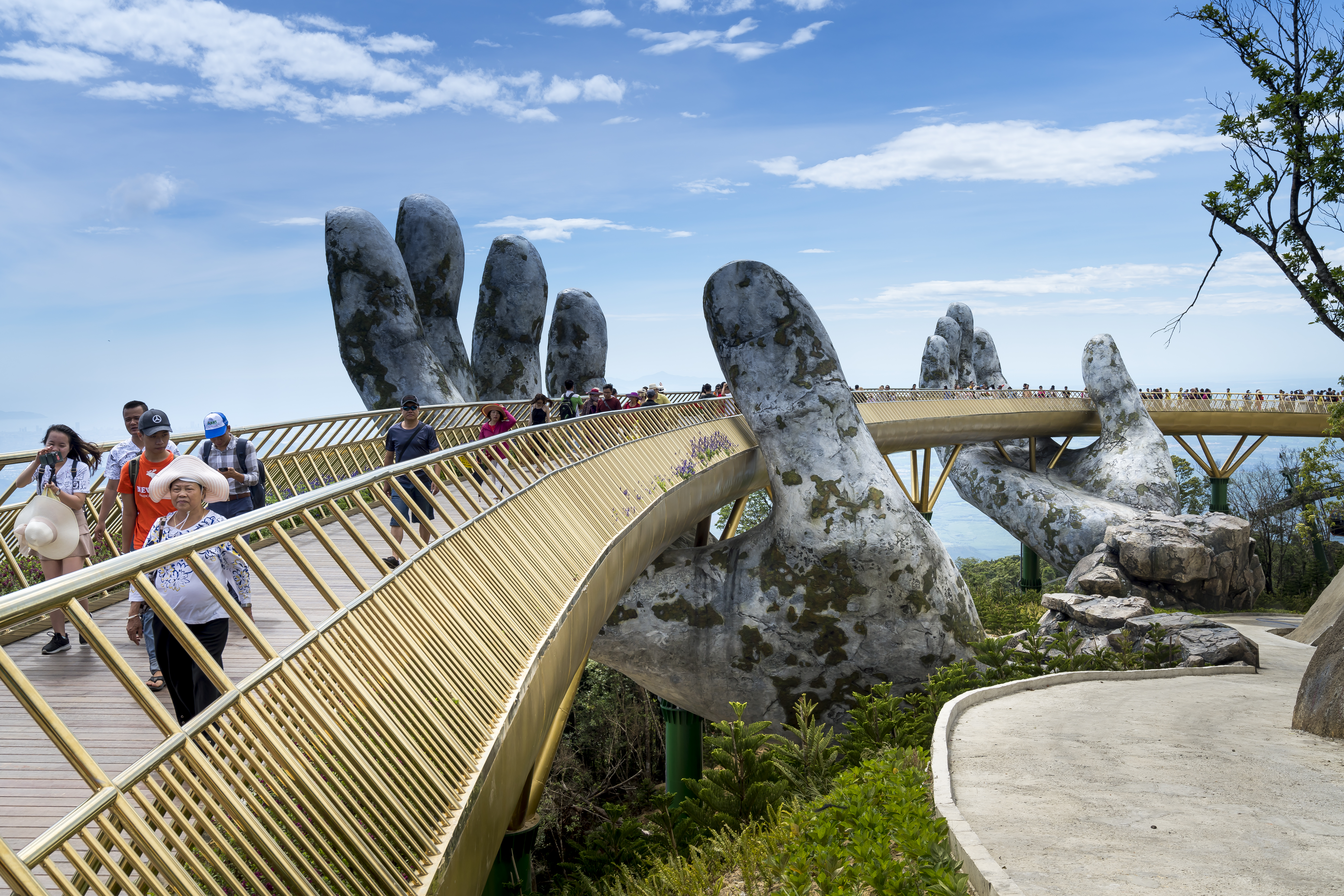 More reminiscent of Lord of the Rings than anything real, this extraordinary bridge connects two cable car stations atop a mountain resort in Vietnam. It's famed far more for its own appearance than the fabulous views it was built to provide.
The bridge's iconic hands went semi-viral on completion in 2018, and, according to the architect, were inspired by "the world of gods, and giant things". They're purely aesthetic and provide no structural support. They achieve their mossy, weather-beaten look with colourised fibreglass and wire.
Read: Extraordinary train stations to travel through
Chengyang Bridge, China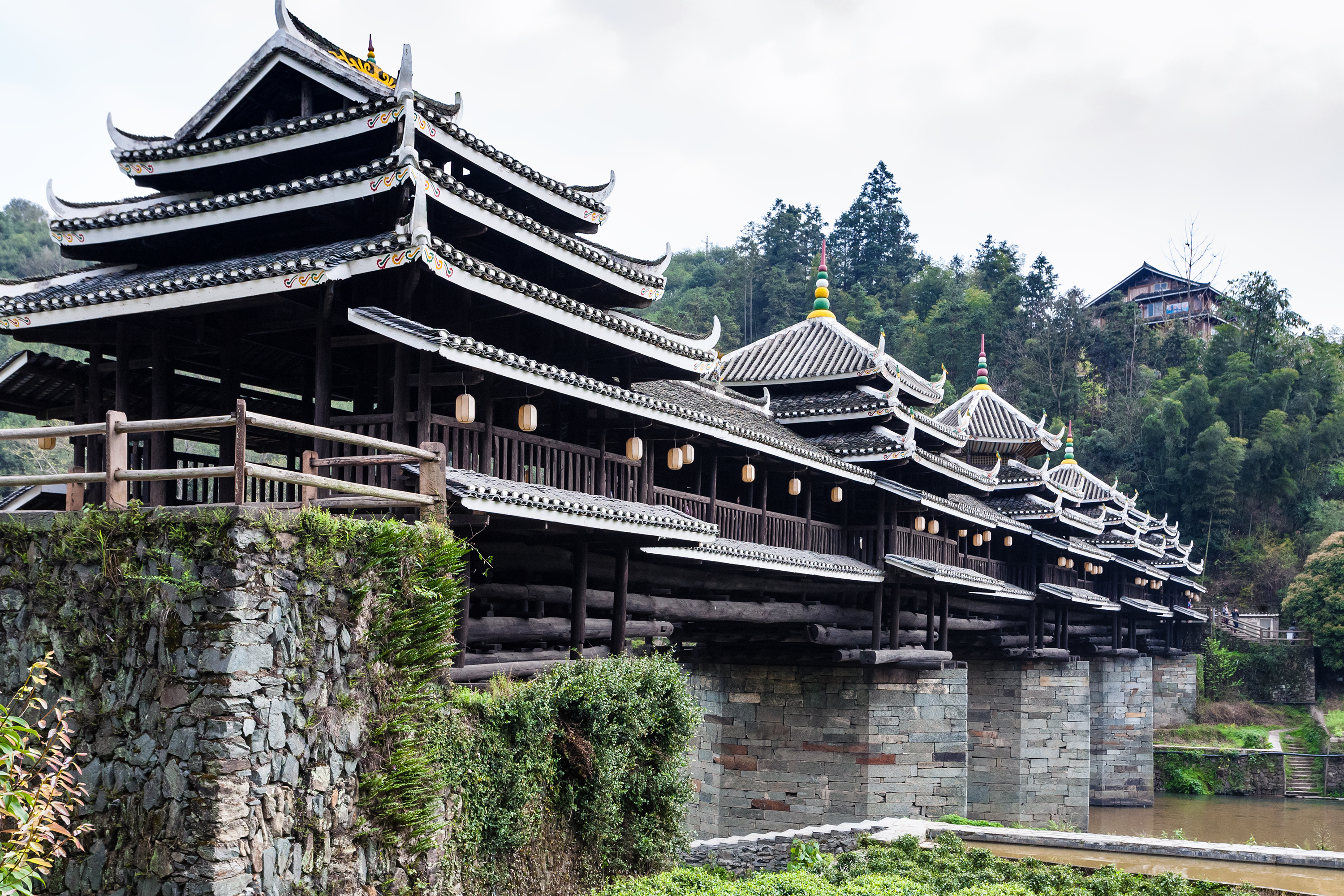 What do you get if you cross a small stone bridge across a river with a medieval Chinese castle? Officially termed the Chengyang Wind and Rain Bridge, this three-storey structure incorporates piers, pavilions and 19 verandas. It is built from wood and stone without a single nail.
Despite its traditional appearance, the bridge was completed in 1912, and in 2012 local people celebrated its centenary with a feast that stretched its entire length.
Si-o-se Pol, Iran
Quite literally "the Bridge of 33 Arches", this effortlessly elegant piece of Persian architecture is beautiful during the day. After dark, its brightly-lit vaults reflect perfectly in the pristine waters below.
Built at the turn of the 17th century from yellow bricks and limestone, the 297 metre structure remains a popular meeting place for evening walks, street music, and various water sports.
Read: The most colourful buildings in the world
Tianjin Eye, China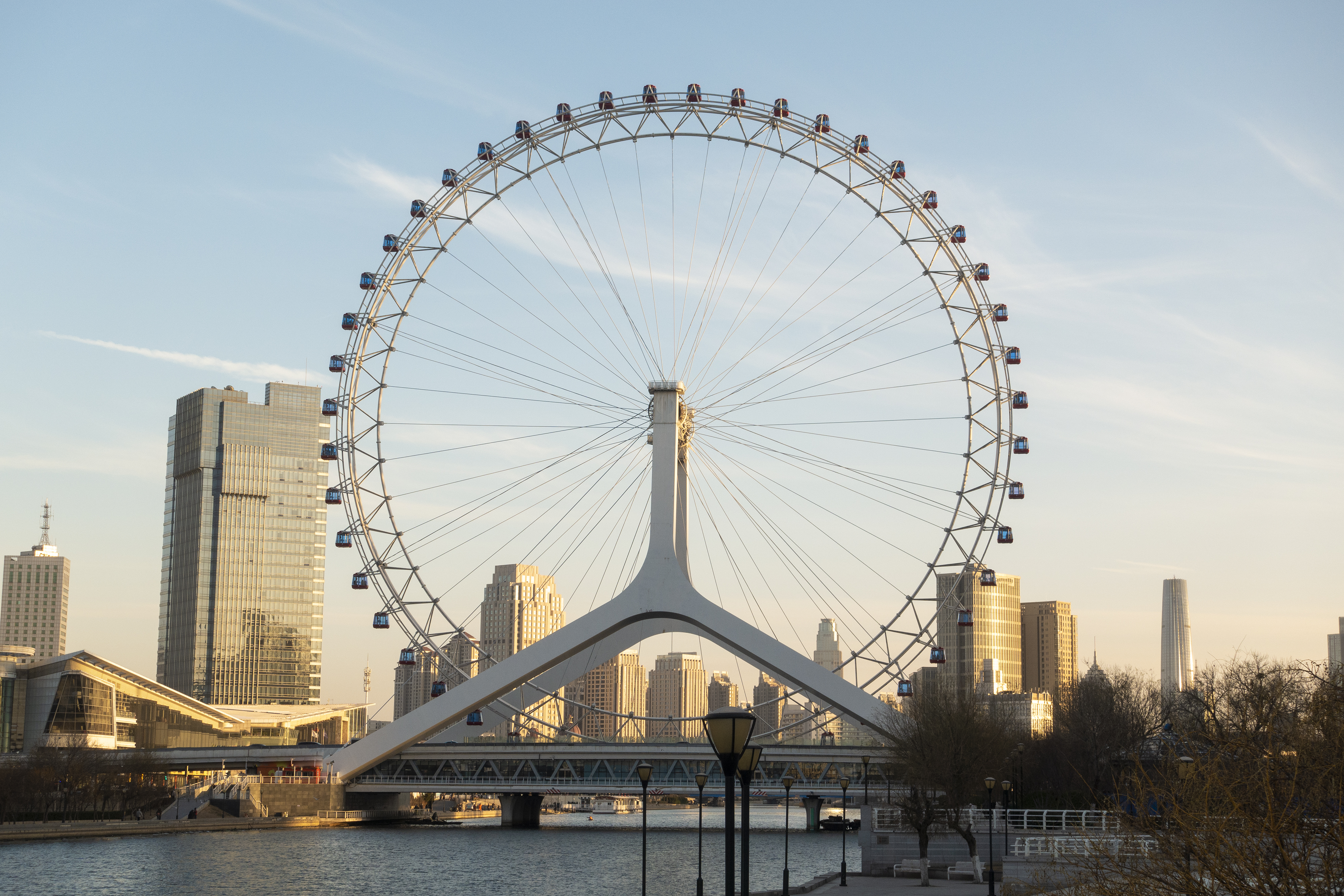 London has a Ferris wheel next to a river, so Tianjin went further and built a wheel over one. Half-river-crossing-half-funfair, the wheel straddles the bridge with geometric precision, and stretches 120 metres above the rushing waters and commuters below.
By night the wheel lights up in vibrant shades of neon, and can accommodate almost 800 passengers each hour.
Ponte Vecchio, Italy
This medieval masterpiece overburdened with buildings perches precariously above the river. This bridge-cum-village in Florence long hosted the city's meat market, but the stench grew so great that a royal decree replaced the butchers with jewellers sometime in the 16th century.
Unseen by passing tourists, the eastern side contains the Vasari Corridor, a secret passage commissioned by Cosimo de Medici to connect the Pitti Palace with the Uffizi.
Langkawi Sky Bridge, Malaysia
Soaring above the forest canopy – itself soaring above the vertiginous landscape of Pulau Langkawi island – this giant walkway must be among the most architecturally incongruous on Earth.
Measuring 125 metres long and 660 metres high, the $1.2 million structure adorns the peak of the Machinchang mountain, and was airlifted up piece by piece between 2003 and 2004. Today it's mostly used by tourists, who share the panoramic views with sea eagles, brahminy kites, and macaques.
Read: Are these the most beautiful trams in the world?
Banpo Bridge, South Korea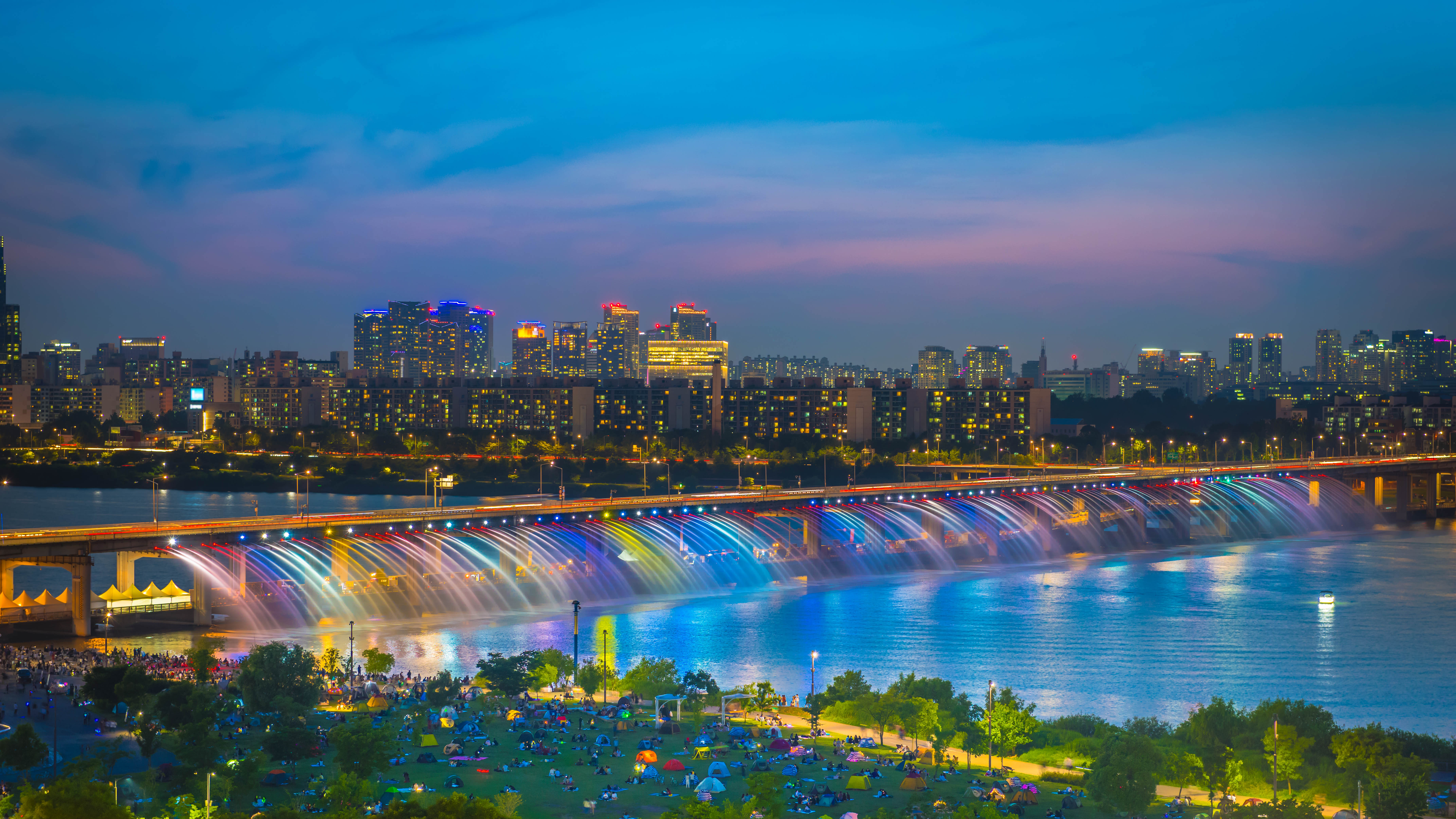 Most river bridges try to avoid the rushing waters below, but Banpo Bridge in South Korea instead leans into its aquatic surroundings. Hundreds of nozzles line each side of the bridge, and exude a curtain of water all along the structure's considerable length.
A bridge-cum-fountain might be interesting enough on its own, but after dark the spray lights up with all the colours of the rainbow.
Moses Bridge, Netherlands
An anti-bridge, an inverted bridge, or simply an aquatic trench, it's difficult to know what language to use to describe the Moses Bridge, a little way from the Dutch village of Halsteren. Almost invisible from a distance, the walkway descends into the water, and derives its name from the Bible story in which Moses parts the Red Sea.
Which bridge do you find the most extraordinary? Have you seen any in real life? Let us know in the comments section below.
– With PA
If you enjoy our content, don't keep it to yourself. Share our free eNews with your friends and encourage them to sign up.