Music and fashion go hand in hand, which is probably why items of clothing that belonged to musicians tend to rack up high prices at auction.
A recent item that went under the hammer was Jimi Hendrix's pink feather boa, worn during the Monterey Pop Festival in 1967. It was sold in the run-up to the 50th anniversary of Hendrix's death on 18 September, and fetched $26,200 in the auction.
Hendrix also wore the feather boa on the Are You Experienced album cover, but it's not the only fashion item that's gone down in music history.
1. Geri Halliwell's Union Jack dress
The Spice Girls each had a specific look when they burst onto the scene in the 1990s, and Geri Halliwell did it better than most with her incredibly memorable Union Jack mini dress. She wore it during a Brits performance in 1997, and it has since been sold at auction for $74,200.
2. Madonna's cone bra
Madonna collaborated with French designer Jean Paul Gaultier for her 1990 Blonde Ambition tour. For the occasion, Gaultier designed a pinstripe suit Madonna whipped off to reveal the pale pink conical-shaped bra and corset.
In 2001, Gaultier reflected on the collaboration, telling the New York Times: "Madonna likes my clothes because they combine the masculine and the feminine." The cone bra itself was sexy and daring, but also subverted expectations of traditional femininity with unexpected sharp edges.
3. Kurt Cobain's cardigan
You might not think a cardigan is worthy of being called 'iconic', but Kurt Cobain fans would have something to say about that. Cobain wore a green mohair cardie for Nirvana's MTV Unplugged in New York concert in 1993, and it has since become part of rock and roll history.
In June, the cardigan – which reportedly hasn't been washed since he wore it – sold at auction for about $8.35 million.
Cobain's influence is evidently still strong. Cardigans have made a comeback in music this year, with both Harry Styles and Taylor Swift recently wearing statement knits.
4. Run DMC's Adidas
The hip hop group's love of trainers has even been immortalised into the song My Adidas. Run DMC were known for fresh white kicks, always with the laces out – practically defining an era of footwear.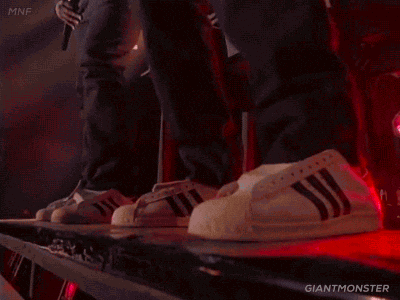 5. Beyoncé's Coachella hoodies
As the first African American woman to headline Coachella, Beyoncé's 2018 performance was already historic – and she made sure the night's fashion matched. The whole set was a tribute to historically black colleges, complete with marching bands and varsity-style hoodies.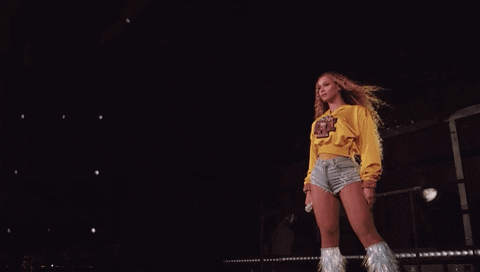 The sweatshirts were designed by Olivier Rousteing of Balmain and came in two colours for both of Beyoncé's performances: yellow and pink.
What other iconic fashion items has the music scene bought us? Would you ever buy something associated with your favourite musician?
– With PA
If you enjoy our content, don't keep it to yourself. Share our free eNews with your friends and encourage them to sign up.
Related articles:
https://www.yourlifechoices.com.au/lifestyle/stylewatch/style-mistakes-of-the-80s
https://www.yourlifechoices.com.au/lifestyle/stylewatch/outfits-that-must-be-in-madonnas-film
https://www.yourlifechoices.com.au/lifestyle/stylewatch/70s-trends-we-cant-believe-are-back