A tri-spine horseshoe crab gliding along the bottom of the sea has helped Laurent Ballesta win the title of Wildlife Photographer of the Year for a second time.
Horseshoe crabs have survived for more than 100 million years, but they now face habitat destruction and overfishing as they are caught for food and for their blue blood, which is used in vaccines.
Mr Ballesta, a French underwater photographer and marine biologist, found the creature, which dates from prehistoric times, in the protected waters of Pangatalan Island in the Philippines – a haven for the crabs. It is accompanied in the winning shot by three golden trevally fish.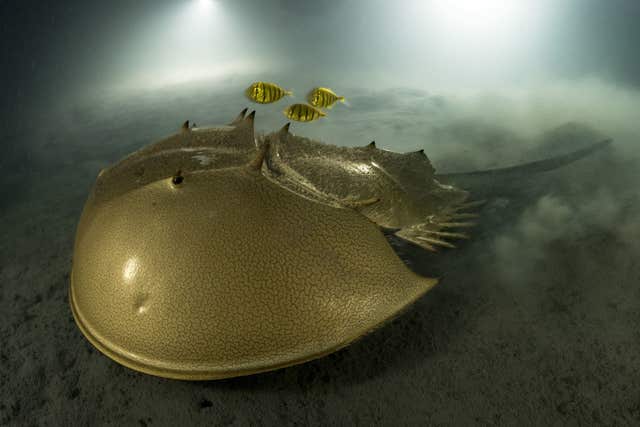 Kath Moran, chairwoman of the judging panel, described the winning photo as luminescent.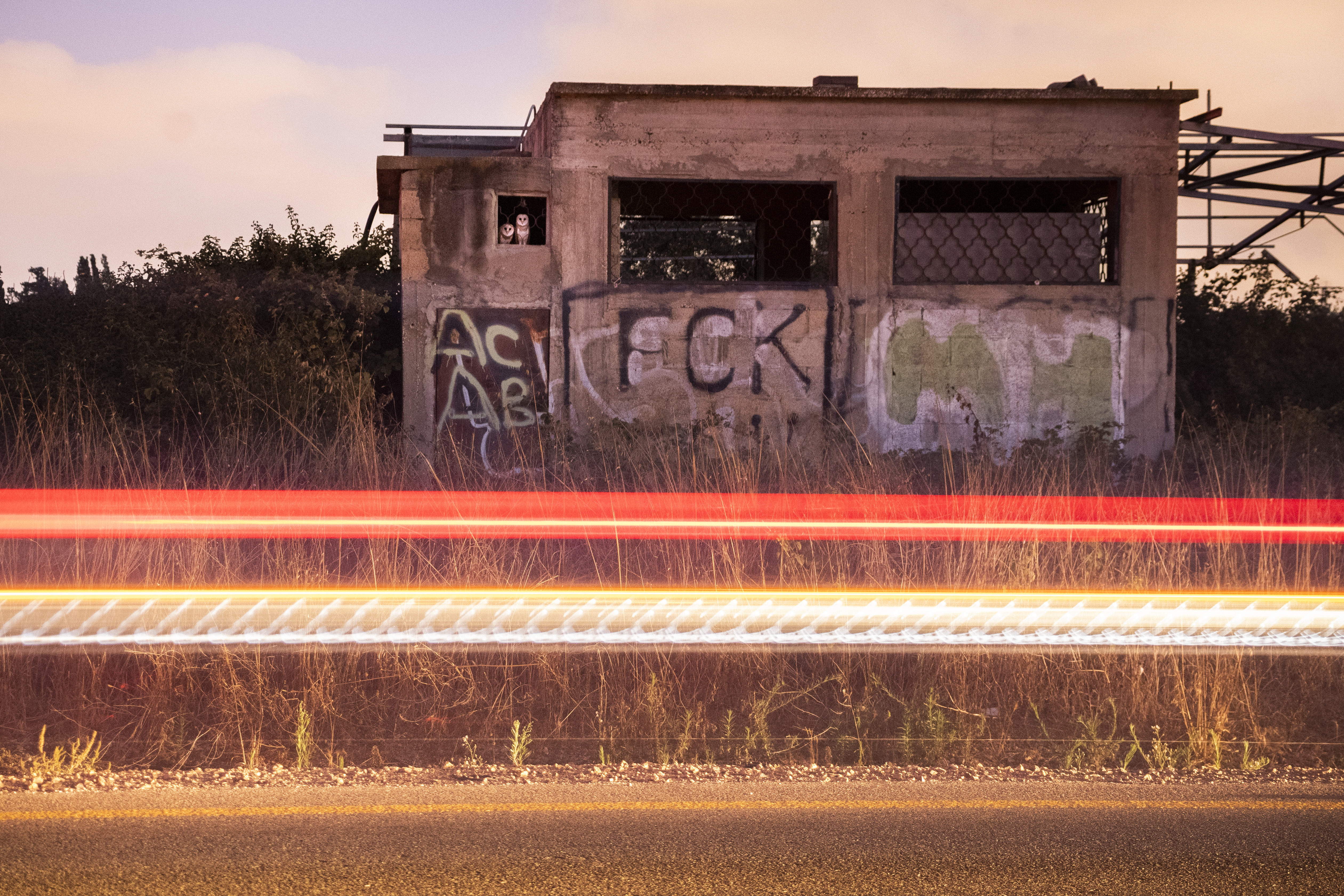 "To see a horseshoe crab so vibrantly alive in its natural habitat, in such a hauntingly beautiful way, was astonishing. We are looking at an ancient species, highly endangered, and also critical to human health," said Ms Moran.
Mr Ballesta is only the second person in the Natural History Museum's 59-year-old competition to have won the prize twice.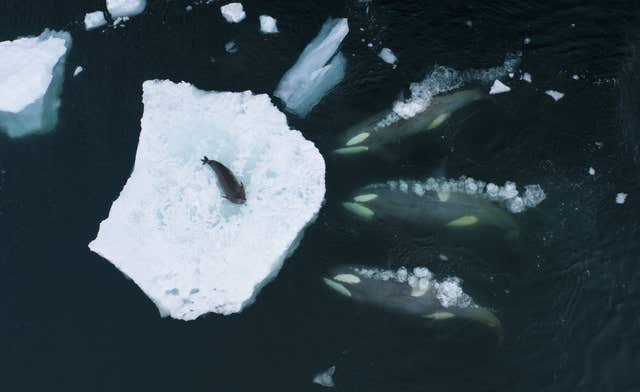 His first award was in 2021 for a shot of camouflaged grouper fish in a swirl of eggs and sperm in Fakarava, French Polynesia.
The Young Wildlife Photographer of the Year award went to Carmel Bechler from Israel, for snapping several barn owls in a hollowed-out concrete building by a roadside.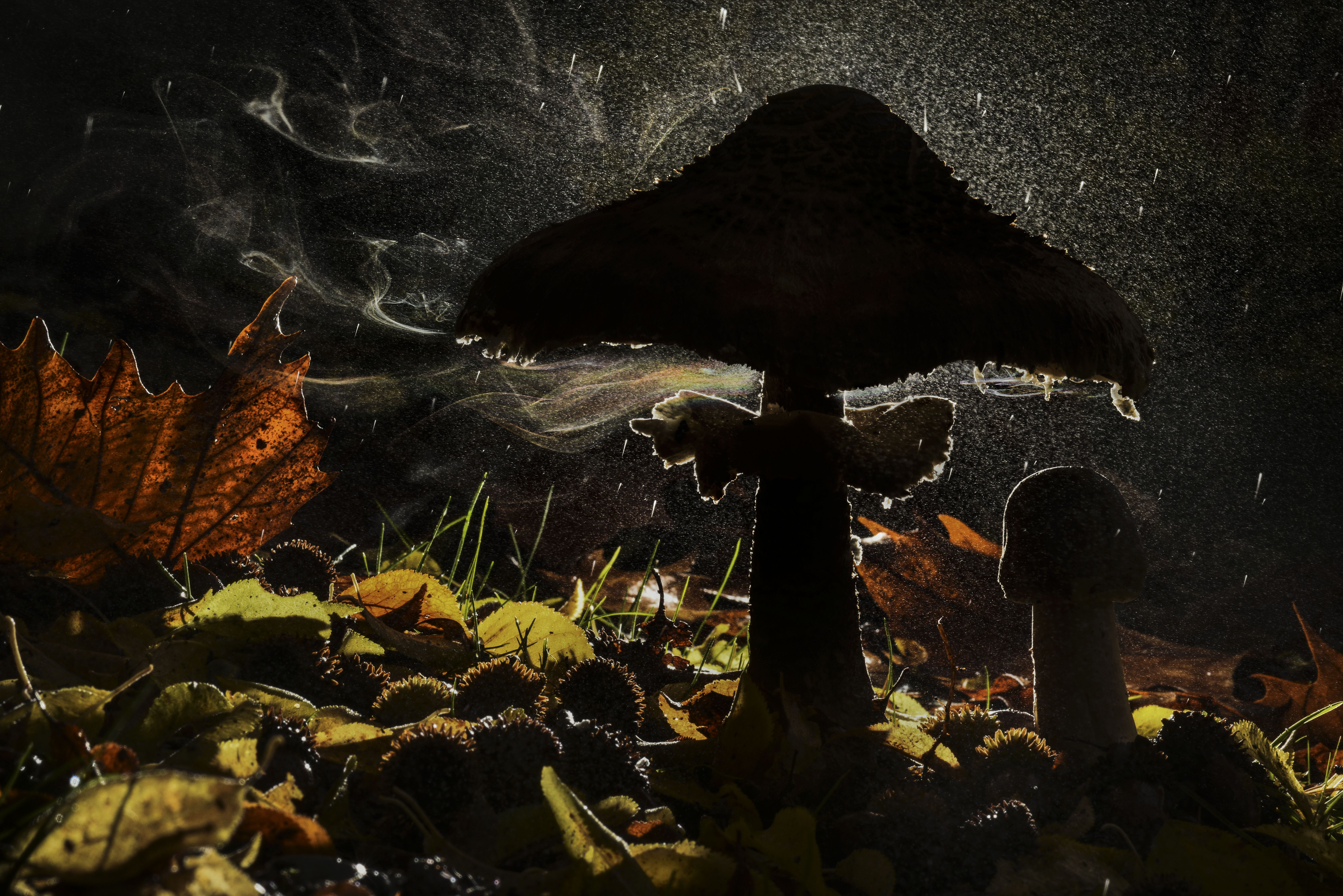 He used his family's car as a hide with long exposure times to capture the light trails of passing traffic.
The 17-year-old said: "I hope to share with my photography that the beauty of the natural world is all around us, even in places where we least expect it to be – we just need to open our eyes and our minds."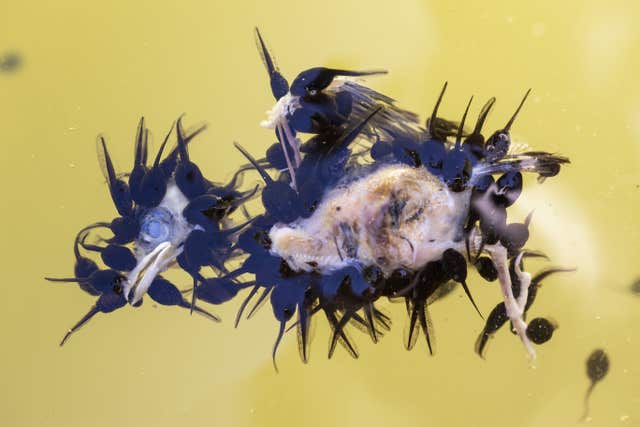 The winning photographs were selected from 49,957 original entries from 95 countries and were announced at an awards ceremony in South Kensington last week.
Among the 17 other category winners was a beached orca in the Netherlands, photographed by Lennart Verheuvel, which was later found to be malnourished and sick, likely from PCB contamination.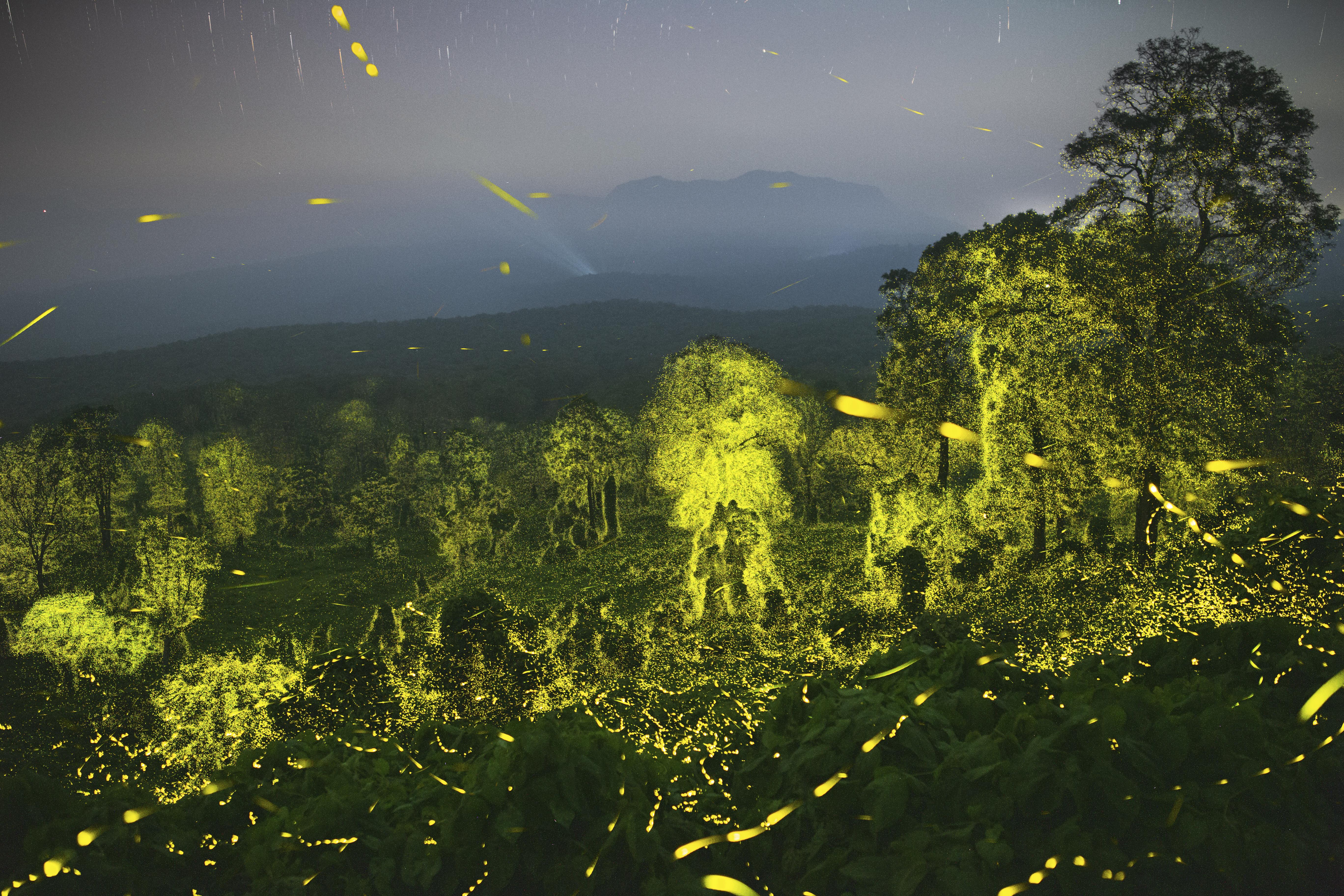 Poisoning from this industrial chemical is common in European waters despite the chemical being banned decades ago. Its unique properties mean it builds up through the food chain.
Agorastos Papatsanis revealed how the parasol mushroom releases its spores for them to drift on air currents in search of new places to grow in his home country of Greece, on Mount Olympus, capturing the colourful refraction of light through the rain.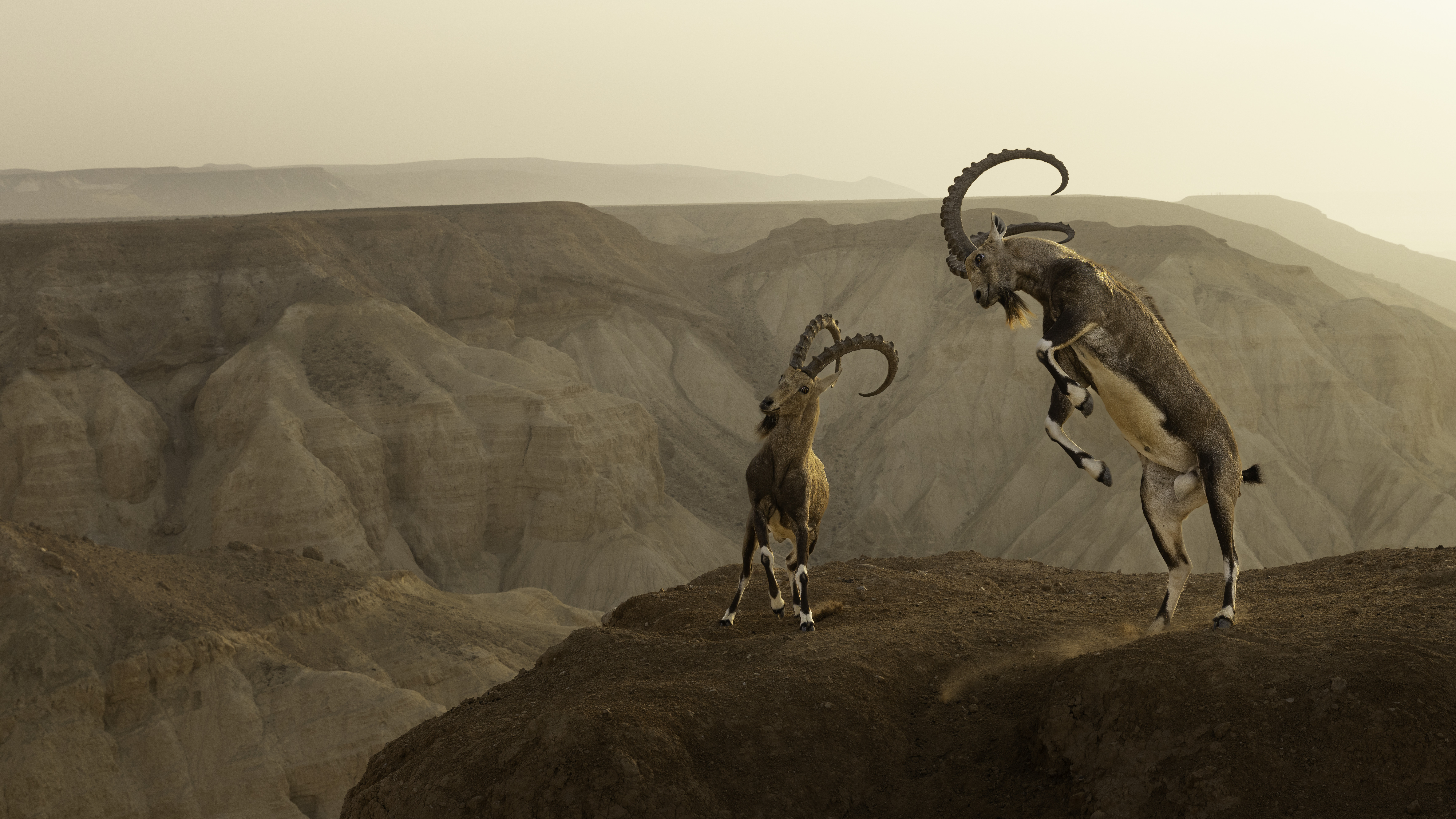 An illuminated forest in Tamil Nadu, India, won the Behaviour: Invertebrates award, with Sriram Murali showcasing how fireflies attract mates by combining 50 exposures of 19 seconds with 16 minutes of the beetles' bioluminescence.
Two Nubian ibex locking horns in a cliff-side clash in Israel was captured by Amit Eshel as he crept up to the battling males, which ram their heads together during the mating season in a competition of physical prowess.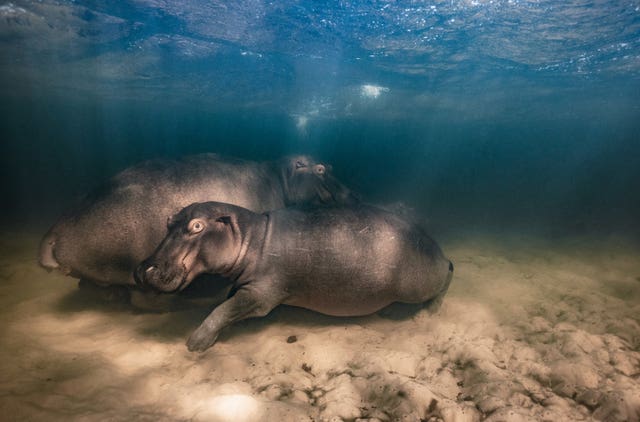 Dr Doug Gurr, director of the Natural History Museum, said: "Whilst inspiring absolute awe and wonder, this year's winning images present compelling evidence of our impact on nature – both positive and negative.
"Global promises must shift to action to turn the tide on nature's decline."
Next year, the Natural History Museum will celebrate the 60th anniversary of the Wildlife Photographer of the Year award with new prizes and waiver fees for more than 100 countries. Submissions are open from 16 October.
Which of these photographs is your favourite? Why not share your opinion in the comments section below?
Also read: See the stunning photographs from the Sony World Photograph Awards for 2023
– With PA